Asbestos was used years ago for its ability to stand up to high levels of heat, now years later, we are finding out all the toxic properties that it carries.
Asbestosis and Cancer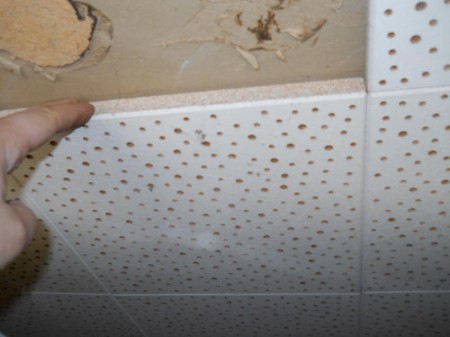 Exposure to asbestos is associated with a disease known as asbestosis or diffuse pulmonary fibrosis. According to the U.S. Product Safety Commission, asbestos and related materials are dangerous to human health. Asbestos was used to make insulation, tiles, and cement several decades ago because of its natural resistance to high temperatures or corrosion.
People who suffer from suspected asbestosis may present mild or severe symptoms, but all asbestos-caused illness requires medical attention. People with asbestosis should request advice for asbestos victims now.
Long-Term Onset of Disease
Diseases that result from asbestos exposure can take years to develop. Sudden onset of symptoms is very rare. According to the U.S. Environmental Protection Agency (EPA.gov), symptoms of asbestosis may take twenty to thirty years to present after the individual is exposed to asbestos.
Asbestosis Symptoms and Treatment
Asbestosis isn't cancer, but progression of the disease can lead to cancer. However, asbestosis is a serious disease and requires that the individual receive doctor's care.
Early symptoms of asbestosis include swollen fingers or toes, deformed finger or toenails, sclerotic lesions on the lungs, unproductive cough, and shortness of breath. As the disease progresses, late stage symptoms include inflammation, chronic respiratory diseases, heart failure, or collapsed lungs.
Inflammation and Cancer
Scarring of the lungs results from inflammatory processes. This chronic condition may cause lung tumors to form. These tumors may be benign (non-cancerous) or malignant (cancer). Cancerous tumors of the lungs can metastasize to other organs, bones, or tissues of the body through the blood, lymph, or nervous system.
Doctors must carefully monitor the asbestosis patient because early treatment of infections can save his or her life. If left untreated, complications may result. Although asbestosis isn't curable, various treatment options including corticosteroids or oxygen can improve quality of life.
For obvious reasons, people with asbestosis shouldn't smoke. Smoking adds to the potential for inflammation within patients' lungs and, over time, damages the lung tissue. Weaker lungs are more prone to develop infections and sclerotic lesions. Smoking will intensify the symptoms of asbestosis.
Conclusion
Asbestosis victims were likely exposed to asbestos in their jobs prior to the government's decision to regulate it. The handling of asbestos is carefully regulated today. EPA first wrote of asbestos' health risks in 1977. For that reason, younger people are unlikely to acquire asbestosis. Careful safety instructions relating to asbestos protect people today from exposure that could lead to asbestosis or cancer in the future.
Disclosure of Material Connection: This is a "sponsored post." The company who sponsored it compensated me via a cash payment, gift, or something else of value to write it. Regardless, I only recommend products or services I use personally and believe will be good for my readers. I am disclosing this in accordance with the Federal Trade Commission's 16 CFR, Part 255: "Guides Concerning the Use of Endorsements and Testimonials in Advertising."
Please follow and like us: