Continuing my coverage of amazing blogs, this week we have Newly Crunchy Mama of 3, a blog that just gets great product reviews, giveaways and more, and is a local Ohio blogger like me!
"Here on Newly Crunchy Mama Of 3, I talk about my life. Whether it be rants, the joys of parenthood, recipes, or product reviews and giveaways, I always have SOMETHING to share with you all! I hope you enjoy this blog and find something you can relate to."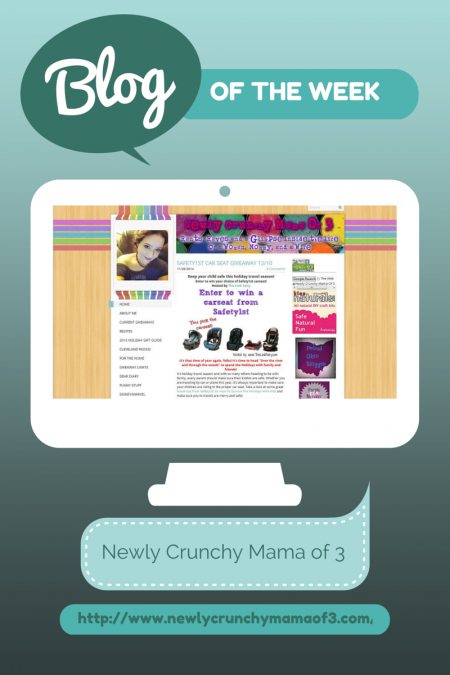 Do yourself a favor and check out Newly Crunchy Mama of 3 today. Be sure to check out the great reviews and giveaways they have as well! ~Tom
Disclosure of Material Connection: I have not received any compensation for writing this post. I have no material connection to the brands, products, or services that I have mentioned. I am disclosing this in accordance with the Federal Trade Commission's 16 CFR, Part 255: "Guides Concerning the Use of Endorsements and Testimonials in Advertising."
Please follow and like us: