Armed Forces Day 2015 is designed to recognize the men and women of the United States that are currently serving in one of our branches of the military.  Whether they serve in the U.S. Army, U.S. Navy, the Marines, the Air Force, or the Coast Guard, it's a day like no other to them of the sacrifice that they are making to help protect our nation, our families, and our freedoms from all of those that want to take those away from us.
Celebrated today, like it first was on May 20th, 1950, it marks a day to truly think about all that our Military does for us, and the people behind that Military that stand up for what is right, and do it everyday, not just on this day.
While Veteran's Day is a totally different day, and being a veteran, no less of a day to remember, this day is for those who could use a little bit of a "Thank You" for all they are currently giving.  Some are currently away from home, away from their families, far away from Wives, Husbands, Children, and more.  While we need to be thanking them everyday, why not take time out of your day today, and say "Thank You" to a soldier.  You can say it here, you can post it in a tweet, or share it in a status on Facebook.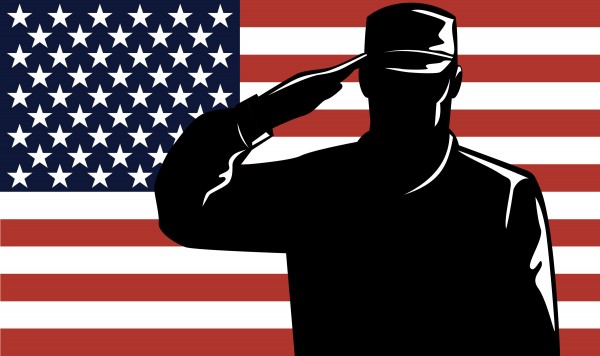 I am truly thankful to all of those who have continued on, and are doing something they believe in, and do it with honor and pride.  I salute all of you, and wish I could shake all of your hands in thanks.
So do you have a soldier who is currently serving?  or deployed?  What are you going to do today, to make a soldiers day?  Share your thoughts below.  ~Tom
Disclosure of Material Connection: I have not received any compensation for writing this post. I have no material connection to the brands, products, or services that I have mentioned. I am disclosing this in accordance with the Federal Trade Commission's 16 CFR, Part 255: "Guides Concerning the Use of Endorsements and Testimonials in Advertising."
Please follow and like us: