[x_section style="margin: 0px 0px 0px 0px; padding: 45px 0px 45px 0px; "][x_row inner_container="true" marginless_columns="false" bg_color="" style="margin: 0px auto 0px auto; padding: 0px 0px 0px 0px; "][x_column bg_color="" type="1/1″ style="padding: 0px 0px 0px 0px; "][x_alert type="muted" close="true" heading="Disclaimer:"]The reviewer has been compensated in the form of a Best Buy Gift Card and/or received the product/service at a reduced price or for free[/x_alert][x_feature_headline level="h2″ looks_like="h4″ icon="rocket"]This is definitely the Drone you are looking for![/x_feature_headline][x_text]I am so jealous of this thing! How jealous? I am about to save every penny, nickel and dime to try and buy one of these.  The 3DRobotics Solo Drone would so make everyone envious of you.
It is something that would be cool to own, and yes I would need to find a way to get a GoPro Camera (sold separately) to attach to this amazing gadget.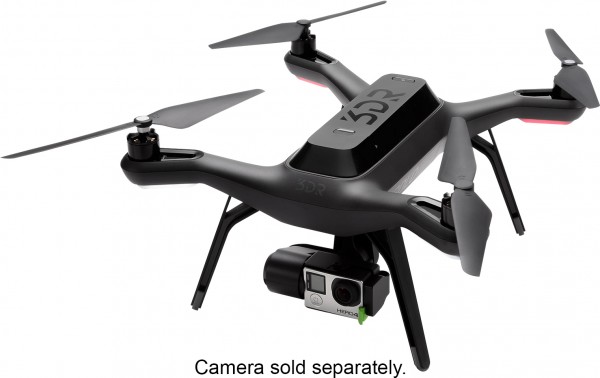 Best Buy is the destination for drones, including the new Solo™ by 3DR.  Now is the time to explore this as a gift idea for Father's Day.
Solo, the Smart Drone, arrived in over 400 Best Buy stores on June 8, just in time for Father's Day. For those Dad's that don't have everything yet, this would so be the perfect gift!  It's the first-ever drone powered by two integrated Linux computers, making capturing the perfect shot easy for anyone. The Solo retails for $999.
The Solo can define its own flight, freeing users to focus on getting the shot. It might even make you feel like you are taking on missions in the military.  This intelligent drone is also the first to support full control of GoPro® cameras and deliver live HD video either wirelessly to your mobile device or through the controller's HDMI port for live broadcasts.  Now imagine using this filming that perfect wedding, or maybe you are into extreme sports, and you want to catch everything from above!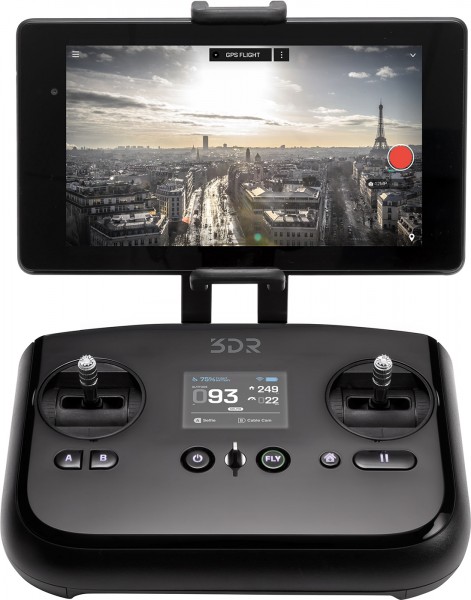 [/x_text][x_accordion][x_accordion_item title="Smart Shot Mode Cablecam" open="true"]Lock Solo onto a virtual cable between any two points in space. Then, using just one stick on the controller, you can move Solo up and down the cable. This lets you freely pan and tilt the camera while the drone stays in steady flight. Solo can even memorize your first and last frames and pan the camera between them. [/x_accordion_item][x_accordion_item title="Smart Shot Mode Orbit" open="false"]Solo can automatically circle a subject of your choosing, keeping the camera pointed inward to capture an iconic wraparound shot. Adjust the circle's radius to get the exact frame you want, even midflight.[/x_accordion_item][x_accordion_item title="Smart Shot Mode Selfie" open="false"]With just one touch, Solo will fly up and away, keeping the camera centered on you so the scenery around you expands in a dramatic aerial pullout shot.[/x_accordion_item][x_accordion_item title="Smart Shot Mode Follow Me" open="false"]
Go completely hands-free. Solo can follow where you go, automatically keeping the camera on you to capture your every move.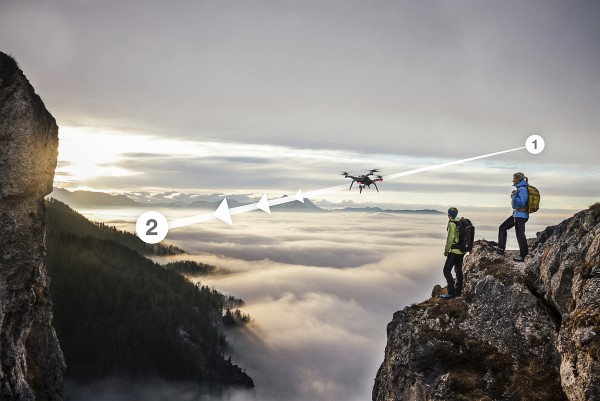 [/x_accordion_item][/x_accordion][x_tab_nav type="two-up" float="top"][x_tab_nav_item title="Best Buy Offer" active="true"][x_tab_nav_item title="Disclaimer" active="false"][/x_tab_nav][x_tabs][x_tab active="true"]
Get a FREE Solo Smart Battery (Reg. Price: $149.99) when you purchase the 3DR Solo Drone (Sku: 5354101). Valid 6/7-7/11 at Best Buy.
[/x_tab][x_tab active="false"]
Offer valid with purchase of the 3DR Solo Drone SKU: 5351035.
[/x_tab][/x_tabs][x_callout title="If you want to buy me one of these let me know! " message="So who do you know that is deserving of this? Would this make a perfect Father's Day Gift for someone you know? Do you own one of these? What do you think?
For more information about the GoPro Hero+ Cam, click below for my coverage of it. " type="left" button_text="GoPro Hero+ on A Medic's World" circle="false" button_icon="camera" href="https://tomstakeonthings.com/2015/06/so-wish-i-had-the-gopro-hero-lcd-on-my-last-vacation-goproatbestbuy-gopro-bestbuy/" href_title="" target="blank"][/x_column][/x_row][/x_section]
Disclosure of Material Connection: This is a "sponsored post." The company who sponsored it compensated me via a cash payment, gift, or something else of value to write it. Regardless, I only recommend products or services I use personally and believe will be good for my readers. I am disclosing this in accordance with the Federal Trade Commission's 16 CFR, Part 255: "Guides Concerning the Use of Endorsements and Testimonials in Advertising."
Please follow and like us: