Disclosure of Material Connection: I have not received any compensation for writing this post. I have no material connection to the brands, products, or services that I have mentioned. I am disclosing this in accordance with the Federal Trade Commission's 16 CFR, Part 255: "Guides Concerning the Use of Endorsements and Testimonials in Advertising."
Kingii, a portable floatation device, launches on Indiegogo  with the ultimate goal of reducing global drowning rates, which have grown to 372,000 a year. Through its small and unobtrusive design, this advanced water safety tool secures to a user's wrist to provide the reliability of traditional life vests without restricting mobility during water activities. When it's needed, the highly buoyant Kingii inflates in just one second to help users swim back to safety. Kingii is ideal for keeping swimming, sailing, surfing, kayaking, paddling, fishing and any other activity in, or around, the water safe and enjoyable.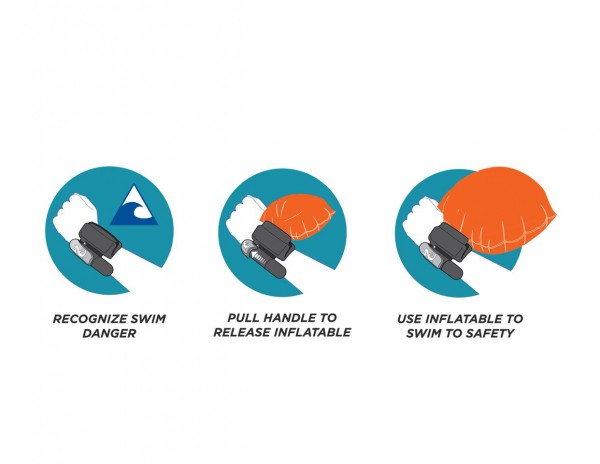 Kingii's durable, nylon inflatable is conveniently stored inside a small pouch next to a CO2 cartridge called the Kingii Cylinder. When the lever on top of the wristband is pulled, the Kingii Cylinder is triggered to fill the floatation device. The Kingii has an attached whistle that can be blown to draw attention to the user, and its built-in compass reorients the user and directs them back to land. Once the used Kingii Cylinder is removed, the Kingii is deflated and packed back into the pouch. The reusable Kingii is ready to save another life when a new Kingii Cylinder is installed.
I think this is an awesome idea! Something that can be worn, that would give you a chance to survive if you came to a situation that needed something like this. I love gadgets, and I love ones that have the potential of saving lives. So check out the project, and see what you think. So would you buy something like this for you? or your loved one? maybe your kids? Let me know your thoughts. ~Tom
Please follow and like us: