As a Veteran of the U.S. Army, and also serving in Desert Storm and Desert Shield, you can always say I have been a fan of military collectibles.  However, in this case, this Enigma Code Machine to me, is much more than just a collectible, it is a piece of art, and a true design of engineering in what it did.
Created by the Germans as early as 1919, the Enigma machines were used by Germans for decades due to all the combinations of codes it could create.  The one you see below was created in 1943, and fetched an amazing $232,000 at auction from an anonymous buyer.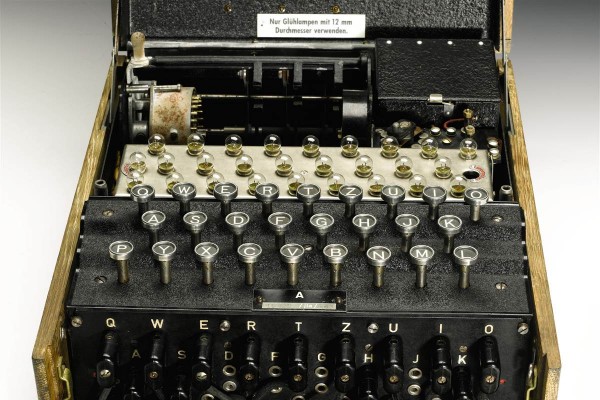 Why are they sought after?  They are rare, because as the German Armies retreated, many of the Enigma Code Machines were destroyed.  I remember an episode of Pawn Stars that had one featured, but they couldn't come to an agreement on price, and the unit had mixed/matched parts.
I would personally love to own one of these myself, just to say I did.  I think the history behind them, and the pure mechanics is so intriguing, it would be a delight to own.  I may start trying to collect some of the old communications equipment and first aid kits I had while I was serving in the Army, my collection will pale to this, but its a start.
Source: NBC News
Disclosure of Material Connection: Some of the links in the post above are "affiliate links." This means if you click on the link and purchase the item, I will receive an affiliate commission. Regardless, I only recommend products or services I use personally and believe will add value to my readers. I am disclosing this in accordance with the Federal Trade Commission's 16 CFR, Part 255: "Guides Concerning the Use of Endorsements and Testimonials in Advertising."
Please follow and like us: