Exciting news.  Even if you are not a big fan of Professional Wresting, but are a huge fan of the TV Show "Arrow", here is a chance to see Stephen Amell confront Stardust next week on RAW on Monday Night, August 10th on the USA Network.
I will admit I do watch wrestling from time to time, but I am more interested in this story because of the tie in to the show Arrow.  It should be coming back soon, and I can't wait to see what the new season brings. Arrow airs on the CW Network, and has truly won me over as a fan.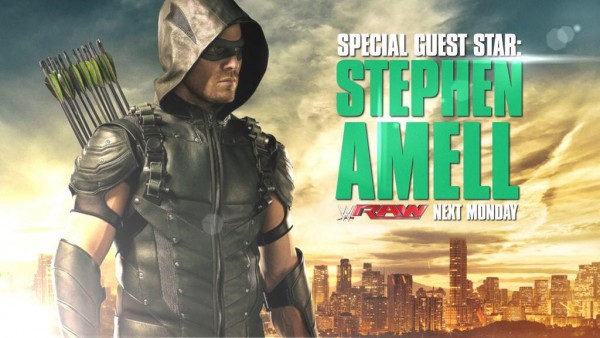 I personally like when Celebrities interact with Wrestlers on WWE, there have been other examples in the past, like John Stewart and Seth Rollins, is the one that comes to mind as being the latest.
#AmellGetsRaw pic.twitter.com/o7ivk6YrR7

— Stephen Amell (@amellywood) August 4, 2015
Ok @StardustWWE — you asked for it. See you next Monday. #AmellGetsRaw pic.twitter.com/A9v9ReZHa5

— Stephen Amell (@amellywood) August 4, 2015
So are you a Professional Wrestling fan? Or are you a big fan of Arrow like I am? Let me know if you are going to be tuning in to see the action on Monday, like I am.
Disclosure of Material Connection: Some of the links in the post above are "affiliate links." This means if you click on the link and purchase the item, I will receive an affiliate commission. Regardless, I only recommend products or services I use personally and believe will add value to my readers. I am disclosing this in accordance with the Federal Trade Commission's 16 CFR, Part 255: "Guides Concerning the Use of Endorsements and Testimonials in Advertising."
Please follow and like us: