Your favorite Star Wars heroes are back in the Lego Star Wars: The New Yoda Chronicles with four complete episodes (plus a bonus alternate ending!) that unleash the lighter side of the Force.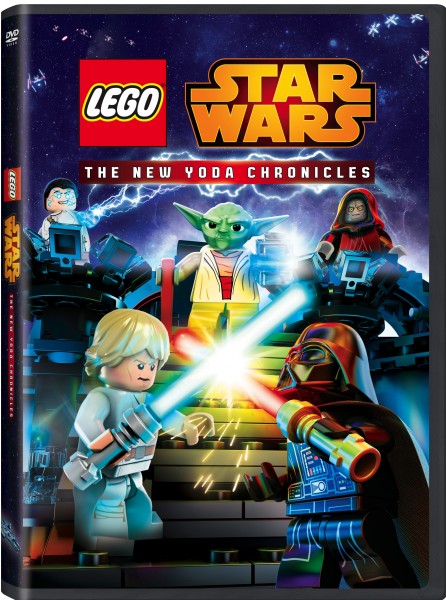 After headstrong Luke nearly delivers the good guys into Palpatine's clutches, Master Yoda and the ghost of Obi-Wan Kenobi unearth the Holocrons – last remnants of the secrets of the Jedi – to further Luke's training. But Darth Vader also seeks the Holocrons, and he'll stop at nothing to get to them first! Meanwhile, courageous superclone Jek-14, a Force-sensitive clone, comes out of retirement to help bolster the Rebels.  Share all the action-packed thrills of these interlocking, intergalactic adventures in LEGO® STAR WARS: The New Yoda Chronicles!
Check out a clip of the DVD below and make sure you pre-order your copy here for only $11.99 ($19.99 ARV) over at Amazon.
Looks like a great DVD to add to your collection, to be enjoyed by people of all ages, Star Wars and Lego Fans alike! Grab yours here, and make sure you are part of the excitement!
Disclosure of Material Connection: Some of the links in the post above are "affiliate links." This means if you click on the link and purchase the item, I will receive an affiliate commission. Regardless, I only recommend products or services I use personally and believe will add value to my readers. I am disclosing this in accordance with the Federal Trade Commission's 16 CFR, Part 255: "Guides Concerning the Use of Endorsements and Testimonials in Advertising."
Please follow and like us: