Are there any people left in the Western world that aren't waiting with baited breath for the new season of Game of Thrones? Well, I know a few – but most of those people still watch reruns of I Love Lucy. Not that there's anything wrong with that, of course. But there's only so much excitement a 1950s sitcom can bring to the lace-covered table, right?
For most of us, then, it's going to be a long and hard winter – rather apt, isn't it? Speculation is all we have to cling on to, and rumors are rife. There are questions to be asked – and they will be answered in due course. But, for the next few months, there are only the writers, actors, and directors who can tell us the answers. And, as everyone knows, they won't. Here's what I want to know – and feel free to join in with your own after you have read the post!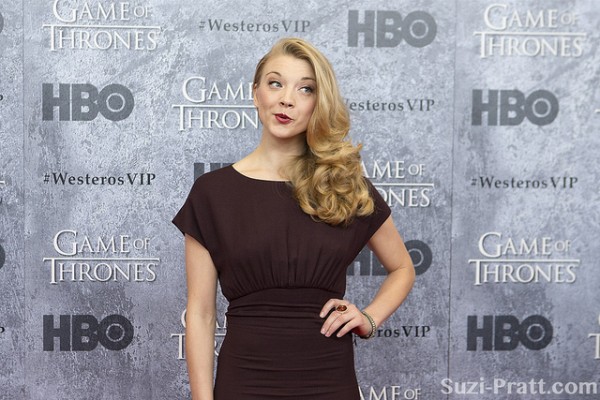 When will Game of Thrones start?
Recent reports suggest that Game of Thrones is likely to be pushed back later in the schedule; to late April or even May. That means an even longer wait for fans, who by that point will be screaming for the season to start. Rumor has it that the delay is because author George R.R. Martin is going to finish and release the latest installment of the books. But, there is no official word yet.
Is Jon Snow dead?
I think it's safe to say that, yes, Jon 'Snurr' Snow, is most definitely dead. We all saw it, after all. But will he be back? Well, he's been spotted around Belfast during the shooting, and he takes pride of place in the latest HBO poster, albeit rather bloodied. There are plenty of theories around, but I don't like spoilers so I won't go into those. But, I think we can say with some conviction that we will see a walking, talking Mr. Snow at some point in the new series. Whether that's through flashbacks or otherwise remains to be seen.
Will the Wall fall?
Of course, while the wealthy face a huge power struggle from the comforts of their castles in Game Of Thrones, the north has a different kind of problem. The White Walkers are bearing down on the Wall and devastating all communities they come across, picking up recruits as they travel. And, with tensions between the Crows and the Wildlings at breaking point, things look bleak to say the least. Still, at least the north has the fun and frivolity of the Boulton family to cheer everyone up!
Where is Daenerys?
The last time we saw Daenerys, she had found herself in the unfortunate position of being surrounded by a lot of muscular men with beards and horses. It didn't look good – but I suspect that the Dothraki will be sympathetic to their queen. Plus, she has dragons. Dragons that have got a lot bigger in a remarkably short period.
Is Arya blind?
At the end of series five, Arya was punished for enacting her revenge on Ser Meryn Trant and ended up blind. But will it last? In the books, the blindness was part of her training, not a punishment, so it will be interesting to see how the TV show writers handle the differences. One thing's for sure, though: she is going to take a while to adjust to her new condition. That suggests that any Game of Thrones fans hoping for a Stark family reunion in this season might be waiting a little while longer.
Disclosure of Material Connection: I have not received any compensation for writing this post. I have no material connection to the brands, products, or services that I have mentioned. I am disclosing this in accordance with the Federal Trade Commission's 16 CFR, Part 255: "Guides Concerning the Use of Endorsements and Testimonials in Advertising."
Please follow and like us: