Disney•Pixar's "Finding Dory" reunites everyone's favorite forgetful blue tang, Dory, with her friends Nemo and Marlin on a search for answers about her past. What can she remember? Who are her parents? And where did she learn to speak Whale? Directed by Andrew Stanton ("Finding Nemo," "WALL•E") and produced by Lindsey Collins (co-producer "WALL•E"), the film features the voices of Ellen DeGeneres, Albert Brooks, Ed O'Neill, Kaitlin Olson, Ty Burrell, Eugene Levy and Diane Keaton.  "Finding Dory" swims into theaters June 17, 2016. Like us on Facebook, https://www.facebook.com/PixarFindingDory, and follow us on Twitter, https://twitter.com/DisneyPixar, and Instagram, https://instagram.com/DisneyPixar.
Check out the new trailer below, and a picture of the poster for the movie Finding Dory.  It's coming out in 2016, so you have something to look forward to! ~Tom
Now here is the poster I wanted to share with you as well.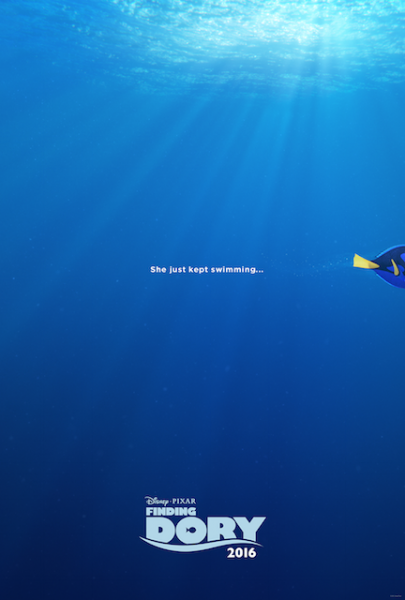 So what are your plans to go see it?  Are you excited to see the story continue?  Share your thoughts below. ~Tom
Disclosure of Material Connection: I have not received any compensation for writing this post. I have no material connection to the brands, products, or services that I have mentioned. I am disclosing this in accordance with the Federal Trade Commission's 16 CFR, Part 255: "Guides Concerning the Use of Endorsements and Testimonials in Advertising."
Please follow and like us: