Growing up as a kid was always more entertaining when I had a chance to play board games with family and friends. Whether it was the board game Monopoly, which nobody wanted to play, because it took to long to finish. Maybe Yahtzee, and trying your luck with the roll or shake of a cup of dice. I am sure most of us can remember times when we had a blast playing things we loved.
Times like those, probably carries over into our lives now, when you might play together as a family, for family board game night, or maybe get some friends over for pizza and have a friendly battle of your favorite game.
USAopoly has always been a consistent source of entertaining games based on Monopoly, Risk, Yahtzee, and more with themes like The Christmas Story, Firefly, The Walking Dead, Doctor Who, and so many more to choose from.
Doctor Who 50th Anniversary Collector's Edition of Yahtzee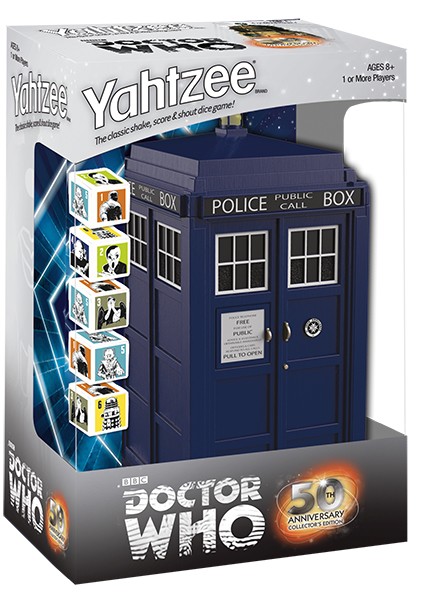 I simply love Doctor Who. I will be honest and say that I did not start watching it till about Season 9, but once I did, became a Whovian for life! Doctor Who has a huge universe. Saying that is an understatement really as he can travel anywhere in time and space. So by containing this wonderful Yahtzee game inside of a TARDIS replica was such a clever design both lovers of the game and show will both love.
For collectors of all things geek like me, this is yet another perfect example of a collectible that is a beauty to admire, and useful to play Yahtzee with friends and family who might love the show as well.
With images of some of The Doctor's most fearful enemies on the dice like The Robot Mummy, The Silence, Weeping Angels, Sontaran, Cyberman, and the Dalek getting "yahtzee" to get rid of them all takes on a whole new meaning. The Weeping Angels are definitely my scariest character on the show to date. Grab your edition of this great game here, and think about it as a gift idea for someone that loves the show.
RISK®: Marvel Cinematic Universe Board Game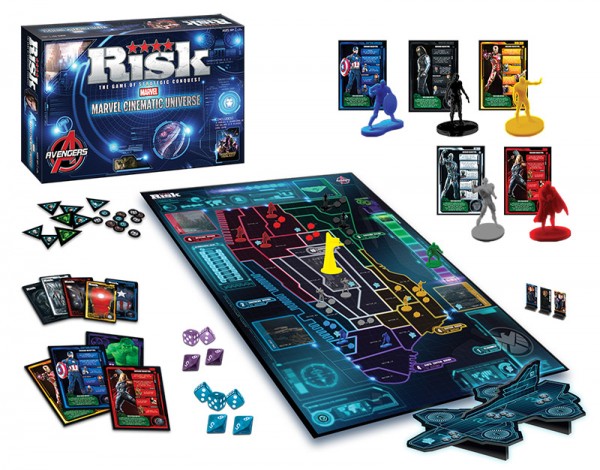 You get two games in one with this version. I remember playing classic risk growing up where all the pieces were wood. A game of mine growing up that I loved, where i found it hard to find people who loved it enough to play. I think I loved the domination challenge of it obviously, and maybe others thought the game was just to hard, but it was games like this and Chess that inspired to take my mind to new levels and create not only strategies in the game, but to benefit from them and learn how to use some of those techniques in life as well.
On one side, you get to play the traditional style game play of Risk by trying to battle and rule Manhattan, NY while using both the good and evil sides of The Avengers, Loki, Hydra and Shield to try and establish your power over the city.
The flip side allows you to play an unique card game where you try and control the orb based on the Guardians of the Galaxy Universe.
No matter which side of this board game you play, or whatever character you decide to portray, there is countless replay-ability no matter which side you choose. Grab yours here today, and see how well you can do.
MONOPOLY®: Oversized Token Bank – Car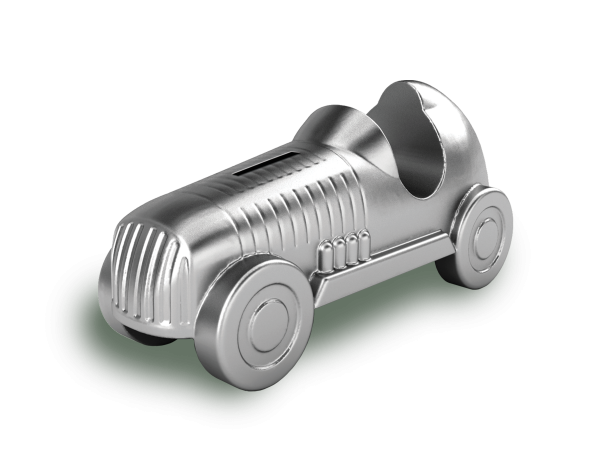 The car token in Monopoly is still my favorite piece of the classic edition. There were times we had to roll a dice to see who would get to use it, before the game even started in our household. USAopoly has taken the token to the next level with this highly prized collectible bank for collectors of Monopoly and banks alike. Grab yours here if you would like a novel way of saving all that loose change.
MONOPOLY®: Oversized Token Bank – Dog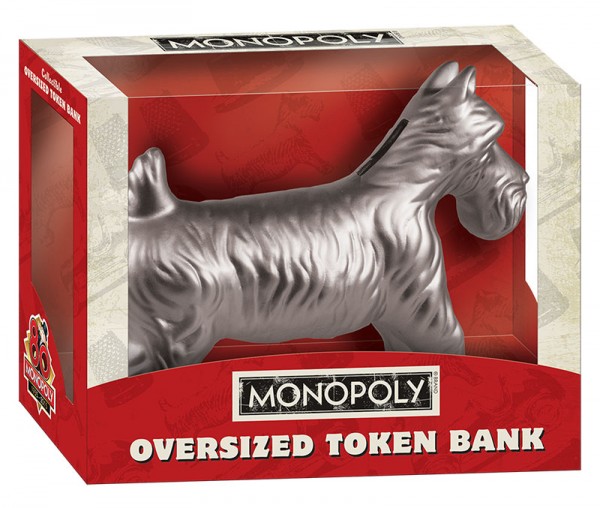 I think the dog token in Monopoly was my second favorite if I couldn't get the car. While he never looked like my dachshund "Brownie" growing up, I used to imagine it was him while I played. Now you can own this collectible bank as well from USAopoly. You can grab that here, they also make the Top Hat, and the Thimble.
So what is your favorite board game to play? Did you know about all the collectible themes that USAopoly carries?
Disclosure of Material Connection: I received one or more of the products or services mentioned above for free in the hope that I would mention it on my blog. Regardless, I only recommend products or services I use personally and believe will be good for my readers. I am disclosing this in accordance with the Federal Trade Commission's 16 CFR, Part 255: "Guides Concerning the Use of Endorsements and Testimonials in Advertising."
Please follow and like us: