3 Ways To Ensure That Your Window Coverings Are Not Harming Your Children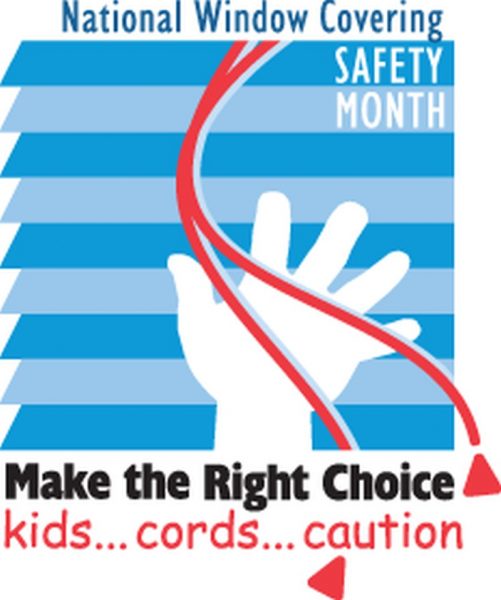 I have always been a component of safety, and anything that can keep people safe, especially children.  I was a Paramedic for 24 years, and I have seen a wide variety of injuries and illnesses affecting children.  While I have never come across a case of a child choking on a window covering cord, I definitely could see the possibility of it happening.
It's National Window Covering Safety Month, and I am trying to do my part in spreading the word, so everyone can make an informed choice to do something about it if there are dangers in your home.
3 Ways to Make a Difference
Install only cordless window coverings or those with inaccessible cords in homes with young children
Move all cribs, beds, furniture and toys away from windows and window cords, preferably to another wall.
When window cords are present, ensure that all window cords are out of sight and reach, by shortening or tying them up and away, so that they are inaccessible to young children.
Have you given thought to all of this in your home? If so what are some of the steps you have taken, to ensure the safety of your children? I would love to hear your thoughts in the comments below.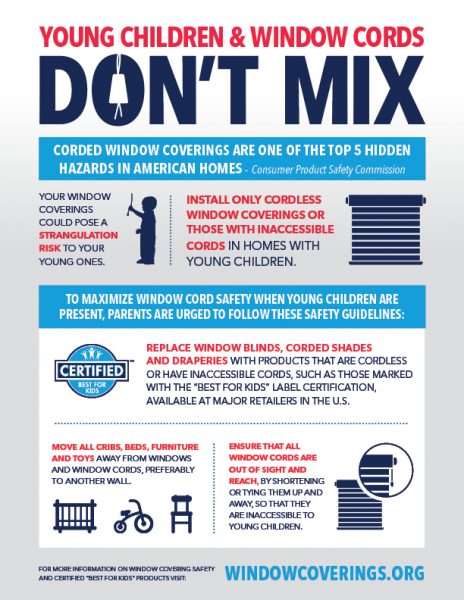 If you would like additional information you can click here and find out more about this subject and what you can do to make a change.
So other than this, what steps do you take in your home to protect your children?  Would love to hear your thoughts below. Thanks for being part of Tom's Take On Things, and have a great day! ~Tom
Disclosure of Material Connection: I have not received any compensation for writing this post. I have no material connection to the brands, products, or services that I have mentioned. I am disclosing this in accordance with the Federal Trade Commission's 16 CFR, Part 255: "Guides Concerning the Use of Endorsements and Testimonials in Advertising."
Please follow and like us: