I am a die hard gamer when it comes to all things classic and retro.  The SEGA Genesis classic game console from AtGames is something you will want for yourself or to give as a gift this year for the holidays.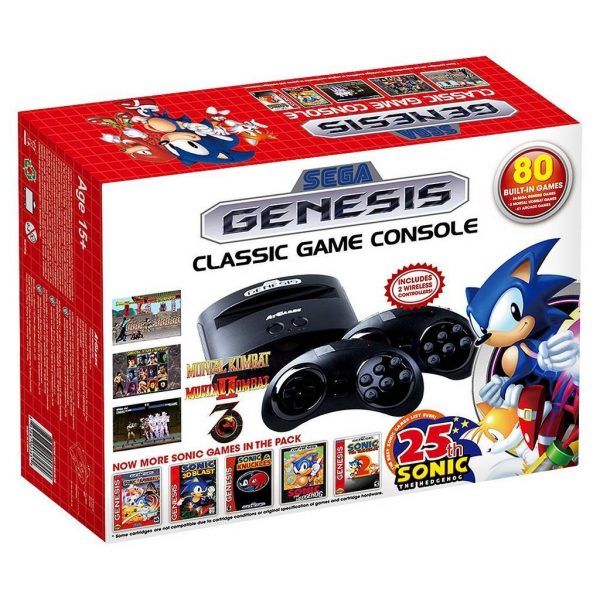 I have been playing video games since I was a kid.  From Pong to the Odyssey 2 and on to the Atari 2600 and all the way up, I have played them all.   I have a special fondness for the Sega Genesis because one of my favorite games of all time was ported to it.  The game was called Starflight and it was originally for computers like the PC, Commodore 64 and older computers like that.  Starflight was an exploration game with a plot that allowed you to visit planets and meet new species, collect resources, have battles and more.
Now that I have this console from AtGames I can play it along with all the pre-installed games already on the system.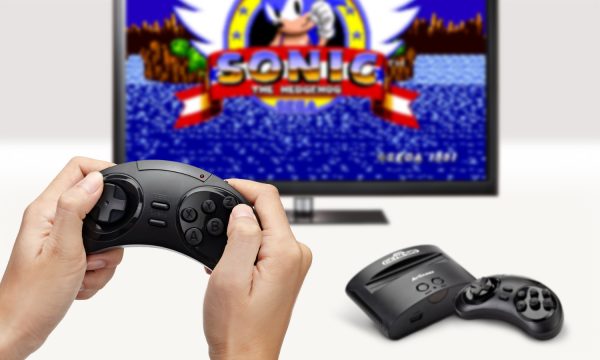 So what games are included built-in? Check out the list below.
Alex Kidd in the Enchanted Castle
Alien Storm
Altered Beast
Arrow Flash
Bonanza Bros.
Chakan: The Forever Man
Columns
Columns III
Comix Zone
Crack Down
Decap Attack
Dr. Robotnik's Mean Bean Machine
ESWAT: City Under Siege
Eternal Champions
Fatal Labyrinth
Flicky
Gain Ground
Golden Axe
Golden Axe II
Golden Axe III
Jewel Master
Kid Chameleon
Mortal Kombat I
Mortal Kombat II
Mortal Kombat 3 ~ Fighting at it's best!
Phantasy Star II (includes save game support) One of my favorite games!
Phantasy Star III (includes save game support) Another one of my favorite games!
Ristar
Shadow Dancer: The Secret of Shinobi
Shinobi III: Return of the Ninja Master
Sonic & Knuckles
Sonic 3D Blast
Sonic Spinball
Sonic the Hedgehog
Sonic the Hedgehog 2
Sword of Vermilion (includes save game support)
The Ooze
Vectorman
Vectorman 2
It also contains 40 third party games as well.  Your mileage will vary on these as they are not commercial games like the ones above.  It is compatible with Sega Genesis Cartridges which if you own any, or plan to purchase some you can play them all.
From Manufacturer:  *Some cartridges are not compatible due to cartridge condition or original specification of game and cartridge hardway
The controllers are wireless making it easy to set it up, and sit where you want in the living room or game room and play your favorite games.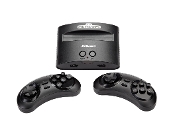 This is something that is definitely perfect to put under the Christmas Tree this year for all those that love vintage gaming like this.  Grab yours here from Amazon, and let the gaming begin!
So what are your favorite Sega Genesis games?  Would love for you to share below.  ~Tom
Disclosure of Material Connection: I received one or more of the products or services mentioned above for free in the hope that I would mention it on my blog. Regardless, I only recommend products or services I use personally and believe will be good for my readers. I am disclosing this in accordance with the Federal Trade Commission's 16 CFR, Part 255: "Guides Concerning the Use of Endorsements and Testimonials in Advertising."
Please follow and like us: