autoXscape vehicle-mounted life-saving flashlight
$59.97
Pros
Drop resistant up to 1 meter (3.3 ft)
Beam distance: 150m/492ft (high), 90m/295ft (low)
Built to last: military-grade aluminum designed to withstand the roughest emergency conditions
Experts attain that you might have only 30 seconds to escape if you are ever in a situation where you are in a sinking car.  Don't take life for granted.  Being prepared for anything is not a bad thing.  I like to be prepared, it gives me the peace of mind that I might survive a tragic event if it ever arises.  The autoXscape vehicle-mounted life-saving flashlight gives me that peace of mind.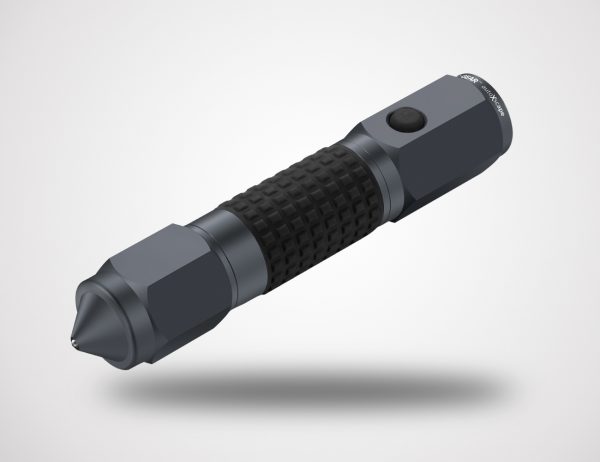 Let's get real for a moment.  What are your chances that you will end up in a sinking car?  Pretty slim.  However, if you ever were in one, wouldn't you want to be able to escape and save yourself and your family if you had to?
The above scenario is unlikely to happen, but what if you were in a crash, and your car caught fire?  That could happen, and being able to cut your seatbelt quickly and possibly smashing your window if your door was jammed would be easier if you had autoXscape
vehicle-mounted life-saving flashlight.
The autoXscape
 can be used for everyday issues as well.  If it is dark and you are having engine troubles or a flat tire there are two settings on the flashlight that can provide you ample light.
There is a third option for the flashlight that allows it to shine in S.O.S, that's right folks S.O.S
I also did a video of where you might want to place one of the two steel window punches while you are in your vehicle.
At this point, I bet you are thinking how can I get one of these for myself or my loved one. You can grab it here from Amazon right now.
The above picture is just one idea I had of where I would mount it in my own Nissan Xterra.  I feel that it would be something that could help save my life if it ever occurred.  It comes with two ways to mount the bracket.  Adhesive tape is the easiest option, but it also comes with screws for a more permanent option.
The picture below is where I would punch to break the window in my SUV.  The corners are the best place to do it for safety reasons.
Be sure to visit their website, Facebook, and Twitter.
This is something I think that needs to be in every car, truck and SUV so someone has a chance to survive if they need be.  This would also make a great gift idea and don't forget Christmas is coming sooner than you think.
Thumbs up from me on this one!  Grab one today!
Disclosure of Material Connection: I received one or more of the products or services mentioned above for free in the hope that I would mention it on my blog. Regardless, I only recommend products or services I use personally and believe will be good for my readers. I am disclosing this in accordance with the Federal Trade Commission's 16 CFR, Part 255: "Guides Concerning the Use of Endorsements and Testimonials in Advertising."
Please follow and like us: