Of all the years of being a blogger now, this has to be one of the coolest opportunities that I and my blog Tom's Take On Things had for covering this event for Scene75 opening soon in August here in Brunswick, Ohio.
Disclaimer:  I was invited to this event to cover it for my blog.  I did have meals and attractions provided to us at no cost during the event.  My opinions are 100% my own.
I was invited to the Press Night for the new Scene75 that is opening soon.  This place is going to be epic.  It's going to be a place that adults can go and have fun just as much as a family with kids.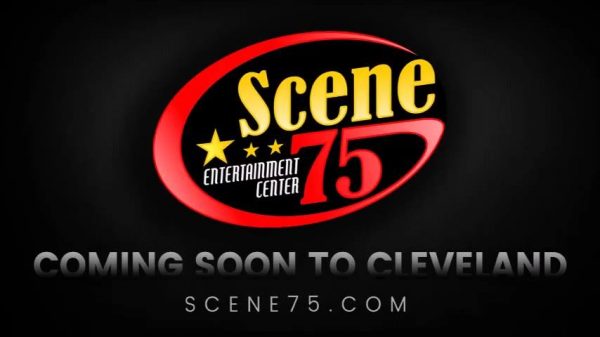 My wife and I live in Brunswick, Ohio.  I transplanted here after meeting my wife a little over 15 years ago from living in Cleveland all my life.  With that said, I have to say that this is one of the best things to happen to this city in a long time.
At the beginning of the event, we were addressed by Jonah Sandler who had the vision to create Scene75 and bring it to the masses.  This is his third location and he shared with us some of what is to come here at the "Cleveland" location.  Even though it is called Scene75 Cleveland, it is actually located in Brunswick, Ohio on the map below.
[mappress mapid="7″]
Let's start off talking about food here at Scene75.  This will be the first location of the three that will use food trucks from establishments in the area.  There will be a dedicated food truck alley within the complex where you can choose the style of food you are wanting to eat that day.  Jonah assures us that Adults and Children will have choices among the various menus offered.
Sauced Wood Fire Pizza, Fairview Park
River Dogs, Rocky River
Proper Pig Smokehouse, Cleveland 
Boca Loca Burrito Factory, Berea
I was able to meet the fantastic Brandy Nelson from the blog Newly Crunchy Mama of 3 from the Akron, Ohio area.  We have been friends on Facebook for 6 years but never met till the coverage of this event at Scene75.  You can see an additional perspective of the complex here on her blog.  Go check it out today.
They are going to have many attractions for kids and adults of all ages.  Here are some of the featured ones below.
3D BlackLight Mini Golf $5 for 9 Holes[Best_Wordpress_Gallery id="5″ gal_title="Scene 75 Brunswick, Ohio Review Mini Golf"]
Laser Tag can hold up to 42 players $8.50 a mission[Best_Wordpress_Gallery id="6″ gal_title="Scene 75 Brunswick, Ohio Review Laser Tag"]
Go-Karts $8-10
Mini-Bowling $3.50 a game
Arcade Games and Redemption Games
4D Theater with 10 different rides $5 a ride
Food Truck Alley
Virtual Reality $10 for a 15-minute experience and more![Best_Wordpress_Gallery id="7″ gal_title="Scene 75 Brunswick, Ohio Review General Photos"]
The ticket redemption games will provide you and your family the chance to trade in for little toys all the way up to signed memorabilia from local sports teams like the Cleveland Indians, Cleveland Browns, and the Cleveland Cavaliers.
The Center Bar will feature 16 taps to allow adults to experience different brews with some from local breweries as well.
If you are interested in hosting a Birthday, Anniversary, Corporate Event, Class or Family Reunion, After Prom, or a Little League or Sports Event, Scene75 has you covered.
Be sure to visit them online, Facebook, and Twitter.   They will be closed Mondays and Tuesdays but will host events on those days based on participation.  Be sure to contact them for more information about those days.
Personally, I can't wait for it to open and be fully operational.  There will be exciting things for everyone and something that kids to adults will enjoy.  Also, I really can't wait for the Food Truck Alley to be open as well.  That 3-meat wood fired pizza was so delicious.  Thanks for reading about my thoughts.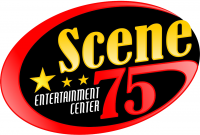 So what are you excited most about?  Have you ever been to any of the other Scene75 locations?  Do share this with others, and share it on your social media as well, I am sure people would love to hear about it.
Disclosure of Material Connection: I have not received any compensation for writing this post. I have no material connection to the brands, products, or services that I have mentioned. I am disclosing this in accordance with the Federal Trade Commission's 16 CFR, Part 255: "Guides Concerning the Use of Endorsements and Testimonials in Advertising."
Please follow and like us: