No one leaves their home with the expectation of getting into an accident. I am certain that you have never heard anyone making plans to get rear ended, side swiped, or driving their car off into a ditch. But it happens every day all of over the U.S. and as a Paramedic of over 23 years, I have witnessed it time and again. And while we cannot always prevent an accident there are things we can do to ensure we are as safe as possible in case the inevitable happens.
Child Passenger Safety Week (September 17-23, 2017) is a great time to brush up on car seat safety tips and make sure your child is in the right seat, with the right fit and installation.
During Child Passenger Safety Week, more than 1000 events are expected in 45 states across the country to raise awareness for proper car seat installation and usage. The week culminates in "Seat Check Saturday," where Certified Child Passenger Safety Technicians will help parents and caregivers make sure their car seats are installed correctly. In most cases, this service is FREE.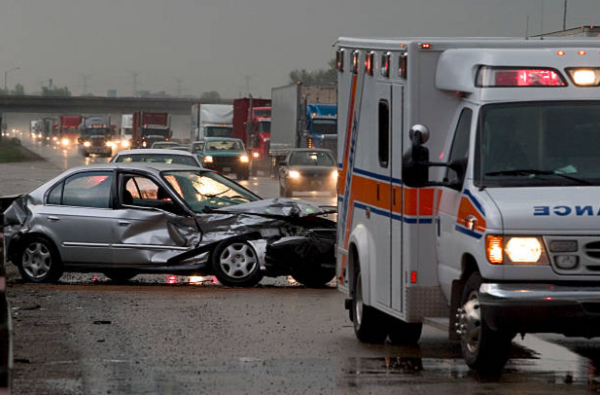 One of the things that I always feared as a paramedic was getting out of my ambulance and seeing a kid launched through a windshield because they weren't properly protected. And while I have seen my fair share of accidents that involved kids unrestrained or not restrained properly, thankfully, it was never more than a dozen over the years.
As a parent, grandparent, or even a caregiver, it can be hard to stay on top of all the details, so I'm grateful for resources like NHTSA.gov/TheRightSeat, which has videos about how to install car seats and booster seats correctly and guides to picking the right seat by age and size.
Here's a video that has been helpful for many parents looking for help:
The right car seat can make all the difference in a crash. Every 33 seconds* a child under 13 is involved in a car crash in the United States. Car seats, if used correctly, can dramatically reduce the risk of death or injury. But over half of car seats are either installed or used incorrectly, and 1 in 3 children killed in car crashes in 2015 was not in a car seat, booster seat, or seat belt at the time of the crash.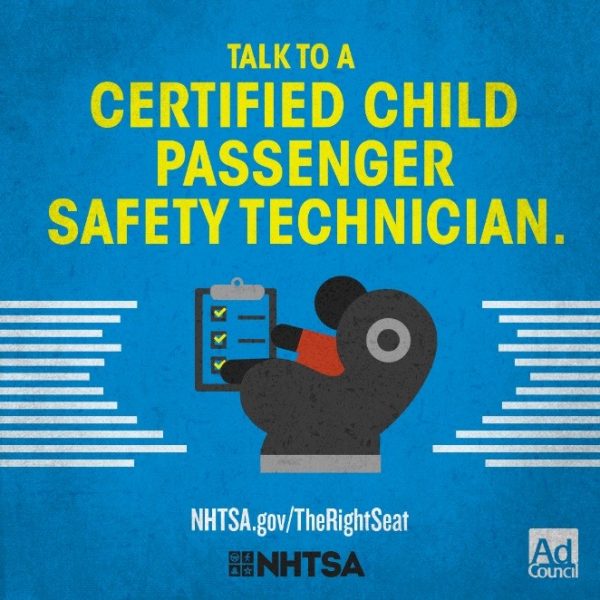 To make sure you have the right seat for your child, visit NHTSA.gov/TheRightSeat, or find a Child Passenger Safety Week event in your area. During Child Passenger Safety Week, many communities will have Certified Child Passenger Safety Technicians on-hand to provide education on how to use car seats, booster seats, and seat belts for children. To find events near you, including free car seat checks, visit bit.ly/CPSTech.
*According to 2015 data from the U.S. Department of Transportation's National Highway Traffic Safety Administration (NHTSA).
You can join the NHTSA and the Ad Council for a Twitter chat on 9/20 at 3 pm EST to learn more about car seat safety, tips, and other great information!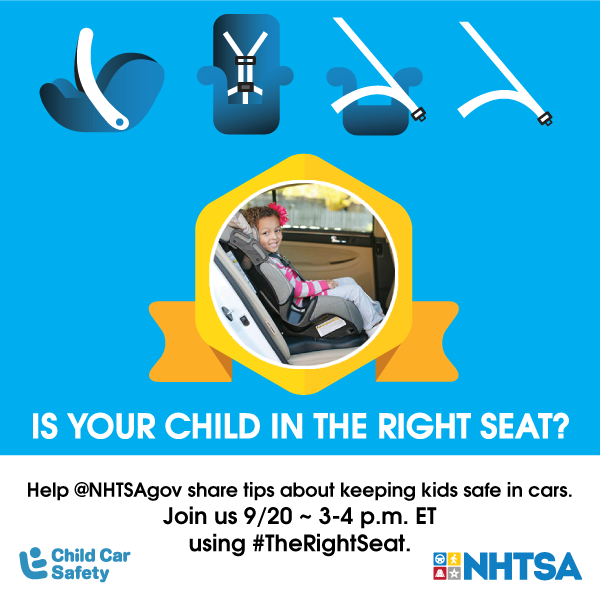 Disclosure of Material Connection: Some of the links in the post above are "affiliate links." This means if you click on the link and purchase the item, I will receive an affiliate commission. Regardless, I only recommend products or services I use personally and believe will add value to my readers. I am disclosing this in accordance with the Federal Trade Commission's 16 CFR, Part 255: "Guides Concerning the Use of Endorsements and Testimonials in Advertising."
Please follow and like us: