Wow, it's 2018!  Can you believe it?  It is Two thousand and eighteen.  Okay, another year has past and did I get everything I wanted to do done? Nope.  Why?  No excuses I just didn't get it done.
So what is planned for 2018 here at Tom's Take On Things?  To be honest, I don't really know.  I have been trying to get more people here to check out the reviews, to leave comments on them and the articles I do, and to share my site and the articles with others on social media.  Has that really happened?  No.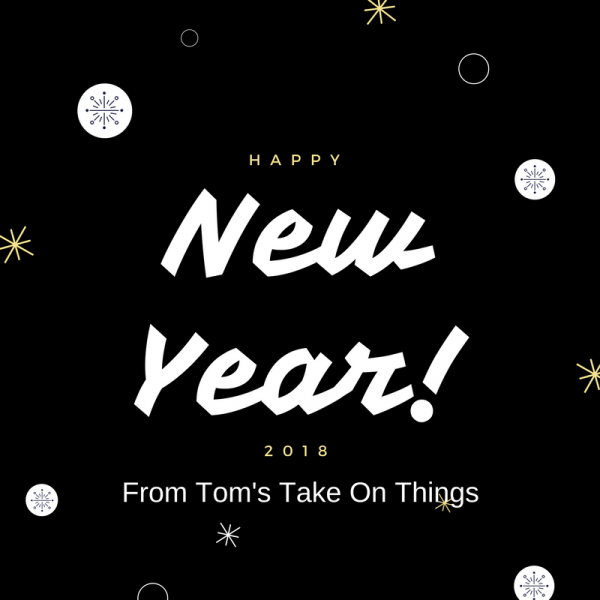 I share everything on my Twitter page, my Facebook Page, my Pinterest page, Instagram, and Youtube.  There are so many places to find my content.
What do you know about me?  I am a Veteran of the U.S. Army.  I got to go to South Korea for a year and served in Desert Storm on active duty as well.  I am a former 24-year Career Paramedic who has done everything he can to help those in life.  I still do, just in different ways.
Then I turned blogger.  I have always loved to write, so I thought it would be a good fit.  The problem?  I just don't have enough people taking the time to make comments, or sharing it with others.
I am going to try to write more often, I am going to try and be more interactive than I already am with this blog and another I am about to start.  Can you help?  Can you comment on posts for me?  Can you share them for me?
If you can.  Thank You!
Happy New Year to everyone, may it be prosperous and fun.  May you achieve all your dreams and keep all your resolutions.
So what are your New Years Resolutions?
Tom
Please follow and like us: