Hey everyone, Tom here from Tom's Take On Things.  Now if you are seeing this blog post, I am letting you know about the updates to my privacy policy relating to the GDPR and EU data protection law which I have just made public today.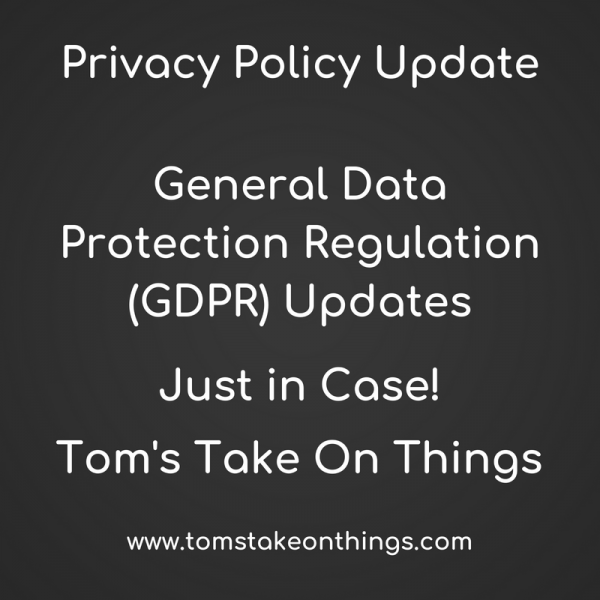 There is a new governing law mostly protecting European visitors but really could be applied to anyone who visits this blog.
You can find the new updates which contains information about the General Data Protection Regulation / GDPR here.
I take your privacy very seriously here on Tom's Take On Things.  If you subscribe to my email newsletter, I do use your email address to send it to you.  If you ever wanted to unsubscribe from it, it is really easy to do by clicking the appropriate link in the newsletter or contact me via email.
I hope that you would still want to hear from me, and be part of this little speck that I have tried to create.  I thank all of you for being here and continuing to hopefully comment on my posts and sharing it with others via social media.
Have a great day everyone!  Do take some time and look around the site, maybe you will find something you want to share.
Tom
Please follow and like us: