Why Are So Many People Taking About The Big Fig Bed?
Have you heard all the buzz about the Big Fig mattress? To let you know just what the hype is about, I am here to give you a run-down.
[sc name="Sponsored Post"]
Sleep is priceless, for your health, your sanity, and your comfort. If you are having troubles sleeping, you may want to consider the Big Fig. Why do you ask? You're about to find out by reading an in-depth Big Fig analysis here.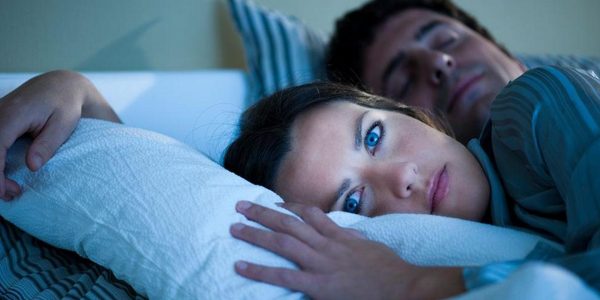 You Want This Mattress If…
You are heavyset.

The Big Fig bed is designed to accommodate heavier users. Most mattresses do not offer the support or cushion craved by heavier users, but the Big Fig bed does. This is because of its weight distribution properties, thick padding, and ample coiled springs.

You get too hot while trying to sleep. Heat while trying to sleep can just kill your snooze. You dream about ice cubes and wake up bathed in sweat. The Big Fig bed is specially designed to combat the heat.
You sleep with a partner.

The added weight of a partner can sag the bed on one side, leaving you either tipping over a mattress hill or nestling into a pit. Does either sound good to you? No? Well, the Big Fig bed offers the even weight distribution that makes sleeping with a partner so much more pleasant.

You want a firmer surface and more support.

So your back is bad, or you just like feeling supported. If you are looking for more firmness and edge support, the Big Fig bed has just that. You can lie or sit on this bed without any tipping, sagging, or rolling. It boasts a firmness rating of 9/10.
The Why Sounds Good…But How?
The Big Fig mattress has a completely unique design, formulated specifically for its cooling and weight distribution properties. Check out its mechanics:
A Thermogel Quilted Top

: The top layer has a gel that diffuses heat. Plus, it is sewn on to the next layer, so it won't move around on its own.

Gel

–

Infused Latex Foam

: This is a breathable layer that offers cushioning

and

air ventilation to also keep things cool.

High-Density Poly Foam

: There are three layers of this material, varying in thickness, which act to prevent sagging while providing cushioning. These layers create the rock-solid support this bed is famous for.

Individually Wrapped Coils

: There are about 1,600 coils in this mattress, providing a comfortable give and the spring necessary for cushioning.

High-density, 80 ILD Edge Foam:

The coils are wrapped in this material to provide the ultimate support.

Tufting: The tufted mattress topper helps prevent shifting. There is nothing more distracting from a good night's sleep than a mattress topper that wrinkles and folds underneath you, but this mattress topper will not do that.

Bed frame: This special bed frame can support up to 2000 lb. Basically, it could sleep a small car or a horse. Don't ever worry about breaking this bed.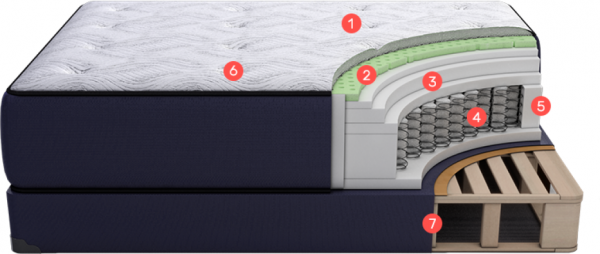 That Sounds Great…But Does It Work?
Big Fig customers rave about this mattress. They said things like:
"

Cooler and quieter nights."

"

This bed is so comfortable!"

"

Slept like a baby."

"

It has been great."

"

First night in years my husband hasn't snored."
Wait, There's More?
I don't intend to sound like a late-night infomercial, but there really is more than makes this bed worth considering.
20-year warranty

No-hassle return if you don't like it in 101 nights

Free shipping

and

returns

Big Fig will install this bed for you if you don't want to!
Now, do you see why everyone is talking about the Big Fig mattress? I might consider one.  
Disclosure of Material Connection: This is a "sponsored post." The company who sponsored it compensated me via a cash payment, gift, or something else of value to write it. Regardless, I only recommend products or services I use personally and believe will be good for my readers. I am disclosing this in accordance with the Federal Trade Commission's 16 CFR, Part 255: "Guides Concerning the Use of Endorsements and Testimonials in Advertising."
Please follow and like us: