Ohio has always been deemed one of those states that nobody wants to visit.  I have always taken offense to that not just because I live here, but because there are so many wonderful things to do here.  Springfield, Ohio is just one of those destinations that deserve a closer look and the joys of taking time to visit there.
Disclaimer:  Almost all of what we did in Springfield was sponsored by the Springfield, Ohio CVB in that I would mention my experience here on my blog.  All opinions are 100% mine and I only share things I believe in or would do myself.   We had a chance to visit at the beginning of June, and we already want to go back. 
This was the first time I had ever been to Springfield, Ohio which was exciting and adventurous all on its own.  My wife and I wanted to do more traveling in our own state and this really gave us an opportunity to do just that.  So we packed an overnight bag and off we went. When we got down there, the first thing we did was check into the Courtyard Marriott Springfield.  You have no idea how cool this was on its own.  The Courtyard Hotel is our number one property that we stay at if we travel.  We were greeted nicely there and let them know we were with the Springfield, Ohio CVB.  Our room was ready and we got settled in. After we got settled in, we headed over to 
Champion City Guide & Supply
to meet with Chris and Kelcie from
Visit Springfield
(the Greater Springfield Convention Visitors Bureau).  We had a brief discussion about the city.  Efforts being made to preserve some of the history and buildings of Springfield, and some of the exciting things to do and visit.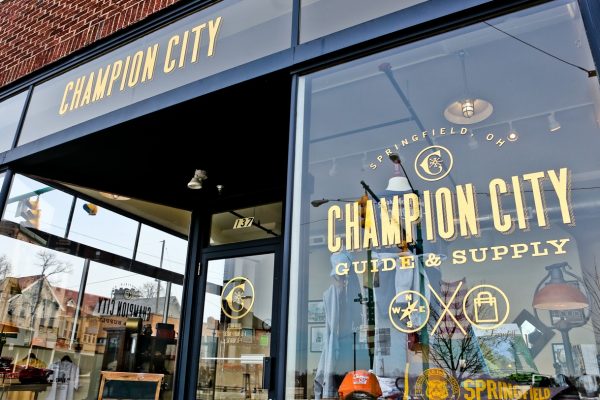 This store has some amazing T-Shirts, Hats, and collectibles including pins which I love to collect.  You can visit them in person which I suggest you do, but if you click the link above they also sell some of their products online.  If you visit them be sure you shared that you heard about them from Tom's Take On Things. [mappress mapid="10″] I love how the City of Springfield created not only a brand based on their city but also a message to convey to people visiting.  "Find Your Unwind".  It appeals to those looking for not only an adventure but a place to get away to.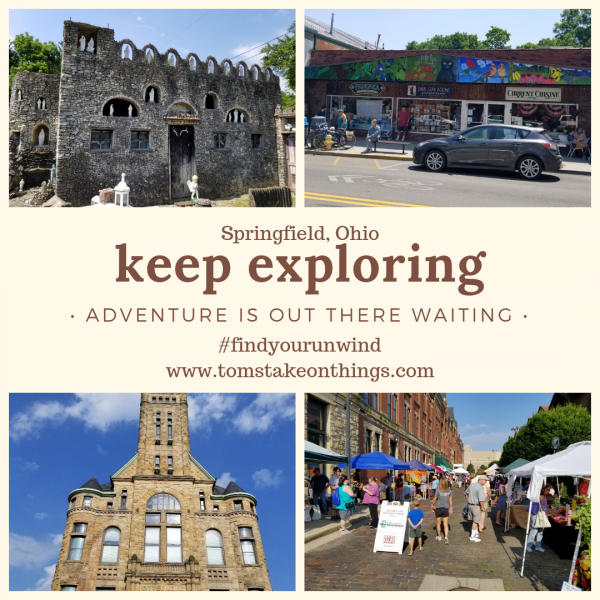 Getting hungry, my wife and I were treated to dinner over at
Seasons Bistro and Grill
in downtown Springfield, Ohio.  This place has a mixture of warmth and modern looks that will appeal to many people.  With exposed brick and bright colors, it was a visual experience to enjoy as well.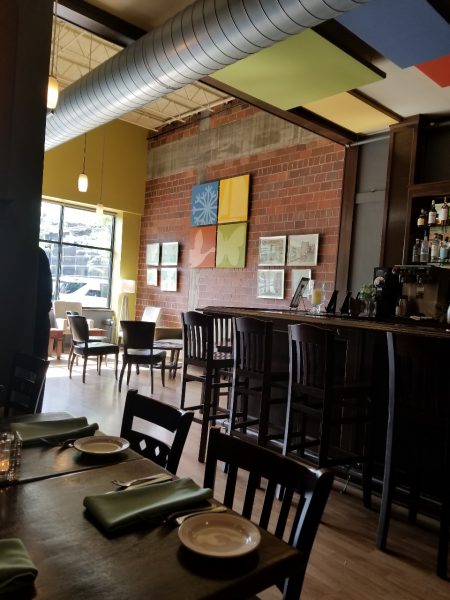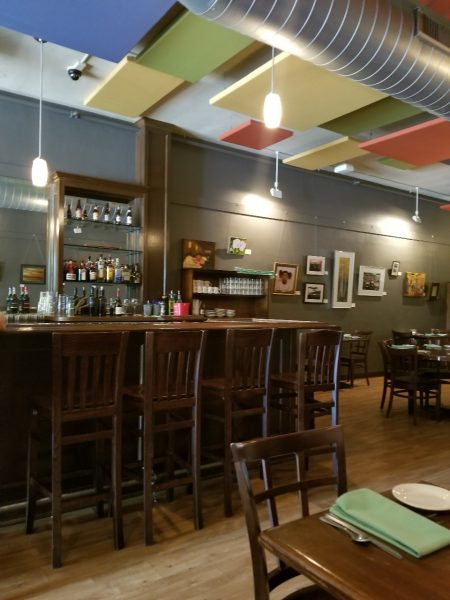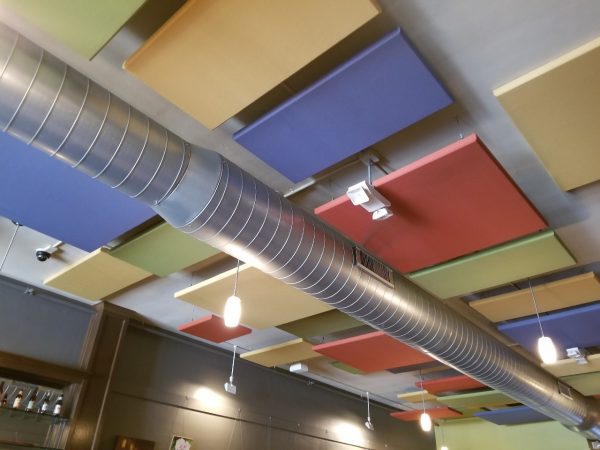 When it comes to eating I am a really a simple meat and potato kind of guy.  I don't like fancy sauces, or sides I can't even pronounce.  My wife is a little more adventurous and there is really nothing she won't eat except maybe something with tomatoes in it.  I ordered a steak burger here with some steak fries.  It was very good, nicely seasoned and cooked to perfection.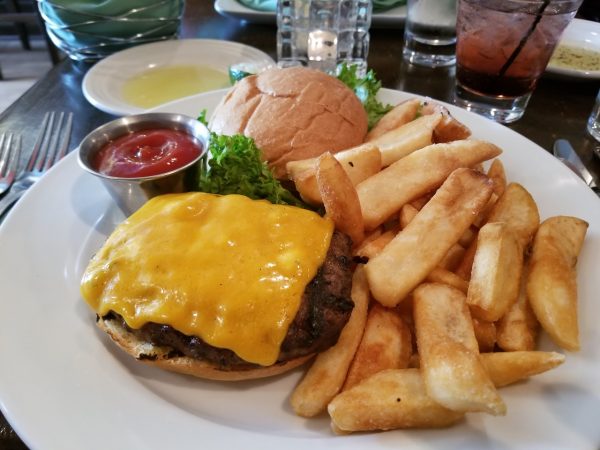 My wife got a chicken pasta dish that had lots of cheese and sauce.  There was so much in the order she didn't even get a chance to finish it all.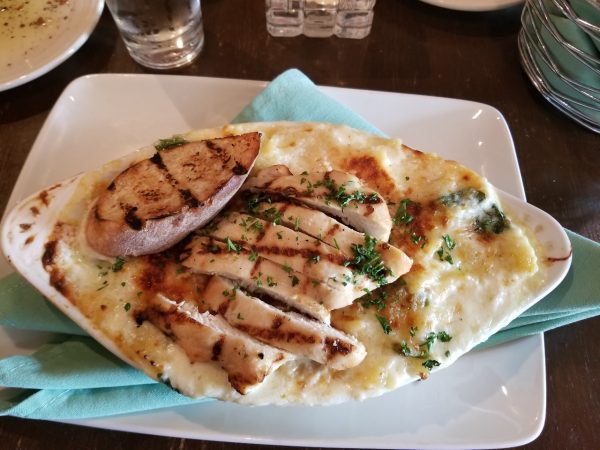 Between the two of us, our meals were superb.  The staff was accommodating, kind and very attentive.  It's been some months since we have been there, but we are eagerly looking to go back.
---
Springfield Farmers Market
With a full list of suggestions, we got up early to start our day.  One thing we were especially excited about was getting to visit the
Farmers Market
that was just within steps of our hotel.  They are open summer long June through September on Saturdays from 9 am to 12:30 pm for all to enjoy. You'll find 35+ great vendors with everything from locally grown veggies and produce, to locally produced baked goods and artisan wares.  We observed quite a few vendors with stuff we liked.  I think everyone will find a little bit of everything there.
---
Hartman Rock Garden
On to visit more places we decided to take advantage of visiting the
Hartman Rock Garden
.  We are so glad we went to see this amazing piece of art and dedication as I call it.  Keep this in mind.  It's not where you think it might be.  This exhibit is located in someone's backyard and is located in a normal neighborhood of houses in Springfield, Ohio. [mappress mapid="11″] You can tell this was a labor of love to be enjoyed by people of all ages.  It is open 365 days a year (well 366) in leap years from Dawn to Dusk.  They do take donations, and we did leave a small one to show our appreciation of what went into this project.
---
So much more to do in Springfield, Ohio
With so much to do here are some of the amazing destinations and experiences that should be on your list.  Check out some of them with the links provided.
Westcott House – If you are someone who likes classic architecture.  If you are a huge Frank Lloyd Wright fan.  Then this will be a destination that needs to be on the list of your visit to Ohio.
Dark Star Books – This unique bookstore is located a little over 10 minutes away from Springfield, in a little town called Yellow Springs.  My wife and I personally visited this store on our own and we each found things we were both interested in.  Anything from classical to eclectic and everything in-between.  I found a classic version of The Catcher in The Rye and some books on drawing.
There is also the Mike & Rosy's Grill that has been a staple in Springfield, Ohio for over 35 years serving the community and students from the local Mike & Rosy's Grill.  My wife and I were provided a meal here, and we took advantage of the tasty subs.  This place was adorned with tons of sports memorabilia from all sports and all time frames.
---
There is so much more to explore in Springfield, Ohio.  I am hoping one day they will have us back to do more and experience some of the items we wanted to do but just did not have time.  I welcome you to visit Springfield using some of the links below to various social media outlets as well.  You might even find some of my own pictures shared there as well.
Website
|
Facebook
|
Twitter
|
Instagram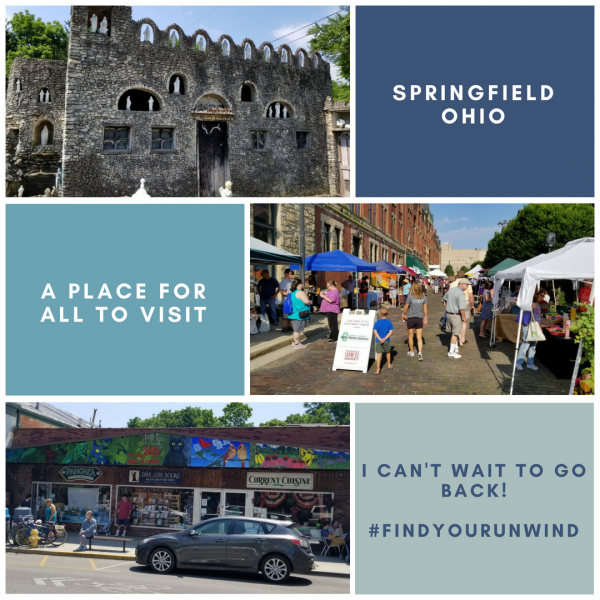 I can't wait for my wife and I to go back, so when are you going to go visit? Have you been to any of the places I have been or suggested?  What did I miss or what do I need to go back and see? I know there is so much, but I want your opinions too! ~Tom So how are you going to Find Your Unwind? #findyourunwind
Disclosure of Material Connection: I received one or more of the products or services mentioned above for free in the hope that I would mention it on my blog. Regardless, I only recommend products or services I use personally and believe will be good for my readers. I am disclosing this in accordance with the Federal Trade Commission's 16 CFR, Part 255: "Guides Concerning the Use of Endorsements and Testimonials in Advertising."
Please follow and like us: