Do you have someone special in your life or are you yourself someone who loves adventure, travel and exploration but would love to stay safe? Or do you need a Christmas gift idea for someone who wants to protect something valuable like a car, boat, or person? Then you need to consider two products from SPOT.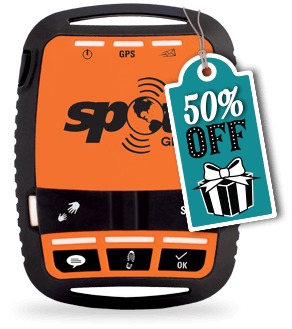 • Send predefined text/email from virtually anywhere
• Motion-activated tracking options
• Select 2½, 5, 10, 30 or 60 minute tracking intervals
• Long battery life and plug-in power option
I am an Ambassador for SPOT and Globalstar.  And while I am sharing an amazing offer right now.  I want to share that I love my SPOT Trace (pictured below) and trust that it helps me protect something valuable like my SUV.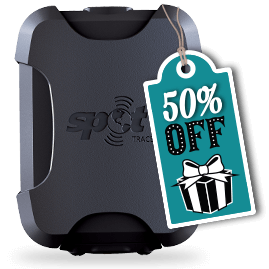 • Receive text/email messages when movement is detected
• Monitor assets in near real-time using Google Maps™
• Long battery life, compact and easy to install
• Select from 2½, 5, 10, 30 or 60 minute tracking intervals
Any purchases now through 12/31/2018 qualifies for a chance to get a 50% rebate on your SPOT GEN3 which is normally $149.99 you can get $75 back.  Purchasing the SPOT Trace which is what I own is normally $99.99 and you can get a rebate of $50.  All rebates must be postmarked by 1/31/2019 to qualify.  
This would make an excellent Christmas Gift for anyone or yourself.  It would fit wonderfully in a Christmas Stocking as well. 
What are some of the things that you can help protect? 
Obviously yourself.  With the emergency and tracking features of both the SPOT GEN 3, and the SPOT Trace you and loved ones can have that peace of mind.
Car, Truck, SUV.
Boat
Plane (and if you own one, wow)
If you are a Parent you can use this with your children.  Now don't get me wrong.  I don't want you to break trust with your children but if you can put the SPOT Trace in their backpack you would know where they are at all times.  Or maybe hide one in the car to know where they are going as well.  We all know kids will be kids, and teens will be teens, but safety is important on any level. 
So how do you take advantage of these amazing offers?  Check out the deals here and take advantage of the rebates.  
If you do buy something and fill out the rebate, the form asks you how you heard about them.  I would be honored and thankful if you mention that you found out from Tom's Take On Things.  

Tom from Tom's Take On Things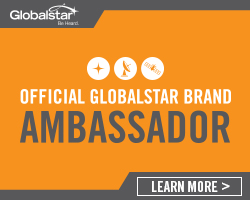 I enjoy being an ambassador for SPOT.  Why?  They offer spectacular products and dedicated service.  They offer both security and peace of mind.  Those are hard things to pass up on.  
Do you own either of these?  What are your thoughts about it?  

What would you like to protect with a product like this? Comment below.  
Disclosure of Material Connection: This is a "sponsored post." The company who sponsored it compensated me via a cash payment, gift, or something else of value to write it. Regardless, I only recommend products or services I use personally and believe will be good for my readers. I am disclosing this in accordance with the Federal Trade Commission's 16 CFR, Part 255: "Guides Concerning the Use of Endorsements and Testimonials in Advertising."
Please follow and like us: