Noise can ruin good music when you truly are in the mood and don't want anything to interfere with it. Wireless Noise Canceling Headphones including those from Sony can give you the freedom of sound you need without all the extra distractions around you.
Disclaimer: I was compensated by Best Buy with these headphones in hopes to mention them on my blog. All opinions are 100% mine.
When I write, whether it be here on the blog or even when I was in high-school working on a term paper I found that listening to music was something that not only inspires me but it allowed me to think calmly as well.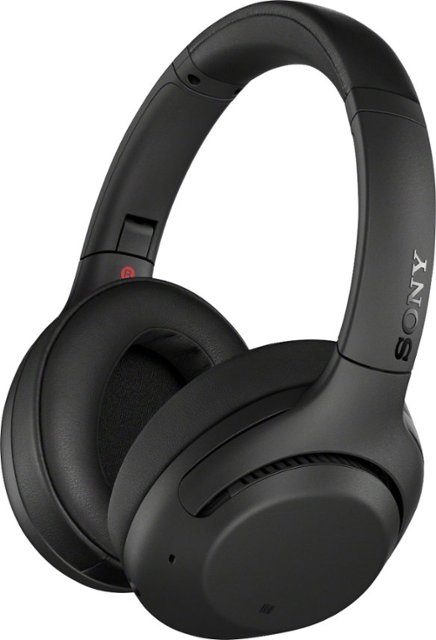 Wireless Noise Canceling Over-the-Ear Headphones at Best Buy
These types of headphones are the ones I typically prefer. There is more to a great set of headphones other than great sound. Having a good battery and them being comfortable is very important to me. There is nothing more irritating than listening to your favorite music and the headphones are starting to hurt your ears. Check out some of the best features below.
Active noise cancellation
Effectively blocks out distracting background noises, so you can enjoy a focused, immersive sound environment.
Rechargeable battery
Offers up to 30 hours of use and lasts up to 300 hours on standby mode.
Headset touch controls
Include volume, play/pause, next song, going back, tap and hold to activate VA, Quick Attention.
While writing some of this article I found myself listening to my Spotify playlist. These headphones were comfortable. They provided a crisp sound while diffusing outside noise and clutter. Now, these will replace the current pair I was using before.
True Wireless Noise Canceling In-Ear Headphones at Best Buy
Let me say that over the years I have not been a big fan of in-ear headphones. The main reasons why were two-fold. One they were uncomfortable and secondly, they never stayed in my ears.
Having said that I want to be the first to say that these were indeed comfortable and they did stay in. What are some of the best features of these? Check them out below.
Dual Noise Sensor technology
The dual microphones, one feed-forward, and one feed-back, on the surface of the headphones catch many ambient sounds nearby, whether it's in-flight noise, city traffic, or office chatter.
Exceptional sound quality
Sony's multitalented QN1e combines digital noise cancellation, 24-bit audio signal processing, and a digital-to-analog converter with headphone amplifier.
Up to 24 hours of listening
On a full charge, the headphones offer 6 hours of power, and the convenient charging case provides further three charges to keep you going throughout the day.
Quick charging when you need it
Sometimes you need music, fast. If your headphones are running low on power, a 10-minute quick charge in the charging case gives you up to 90 minutes of play time.
So no matter what type of listener you are Sony has the right pair of Wireless Noise Canceling Headphones that you can find at your local Best Buy or by visiting here for the in-ear or here for the over-the-ear type.
The holidays are rapidly approaching and either of these would be great to put under the tree for that loved one who is a music enthusiest or a music student.
I like over-the-ear headphones.
What is your favorite style? Over-the-ear or In-Ear Headphones?
Disclosure of Material Connection: I received one or more of the products or services mentioned above for free in the hope that I would mention it on my blog. Regardless, I only recommend products or services I use personally and believe will be good for my readers. I am disclosing this in accordance with the Federal Trade Commission's 16 CFR, Part 255: "Guides Concerning the Use of Endorsements and Testimonials in Advertising."
Please follow and like us: