Have you ever said to yourself, "Where has this product been all my life?". With the Saucemoto, this is something I declared just the other day. I don't know why this never came out sooner.
We don't eat in our cars often, but when we do, we are always looking for places to sit the sauce or ketchup cups. Do you know how many times I have sit my ketchup on the door frame only to dip my own shirt in it sometimes? Too many to count.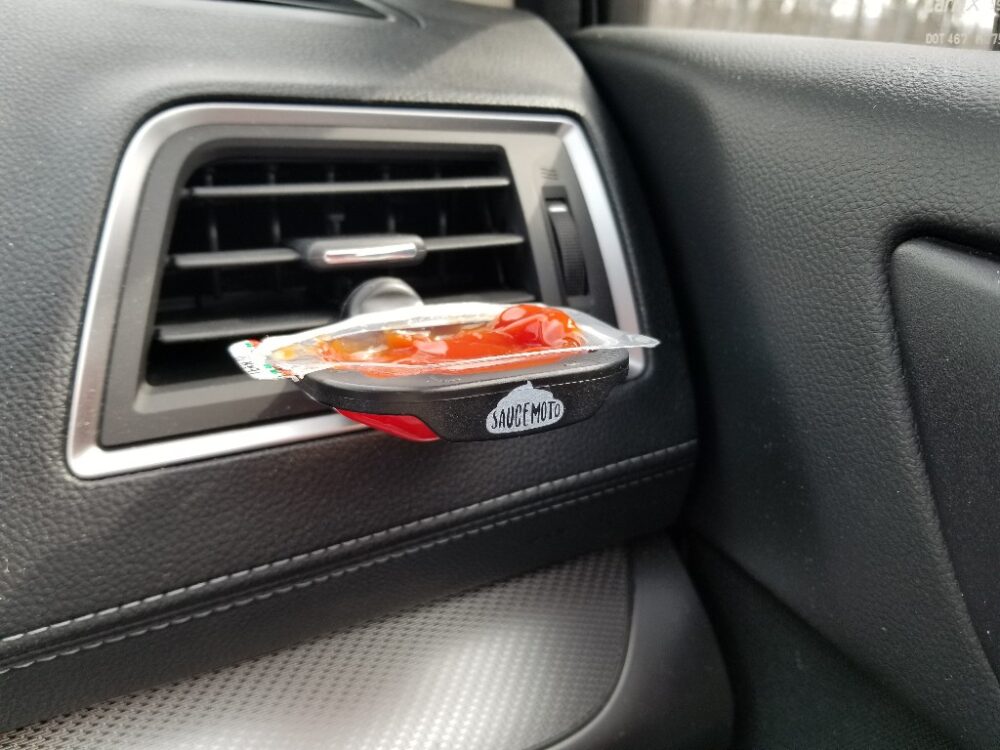 When we received these to review, my wife Michelle was super excited to try them. We saw them on Shark Tank and thought why didn't we think of this?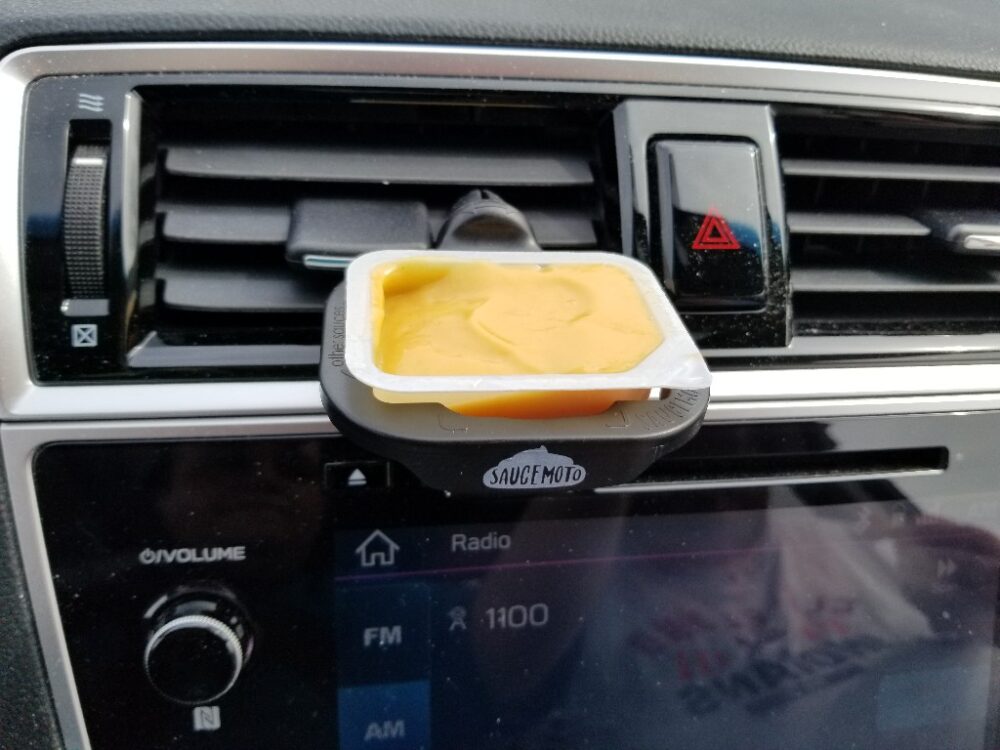 With everything going on in the world right now and dining rooms are closed because of health concerns for the public, eating in our vehicles have become an alternative option for most of us. These are also great to have for road trips or long drives where you might stop to eat during the trip.
Attaching the clip to your vent is extremely easy and it stays put. When we clipped ours on we were both confident that they would stay in place. I happily enjoyed my nuggets knowing I could easily dip them with ease. With the ability to hold a variety of condiment and sauce cups you can't go wrong.

What do you do in the situation for when it's a condiment packet and not a cup? You use the included ramekin to get your dipping on still.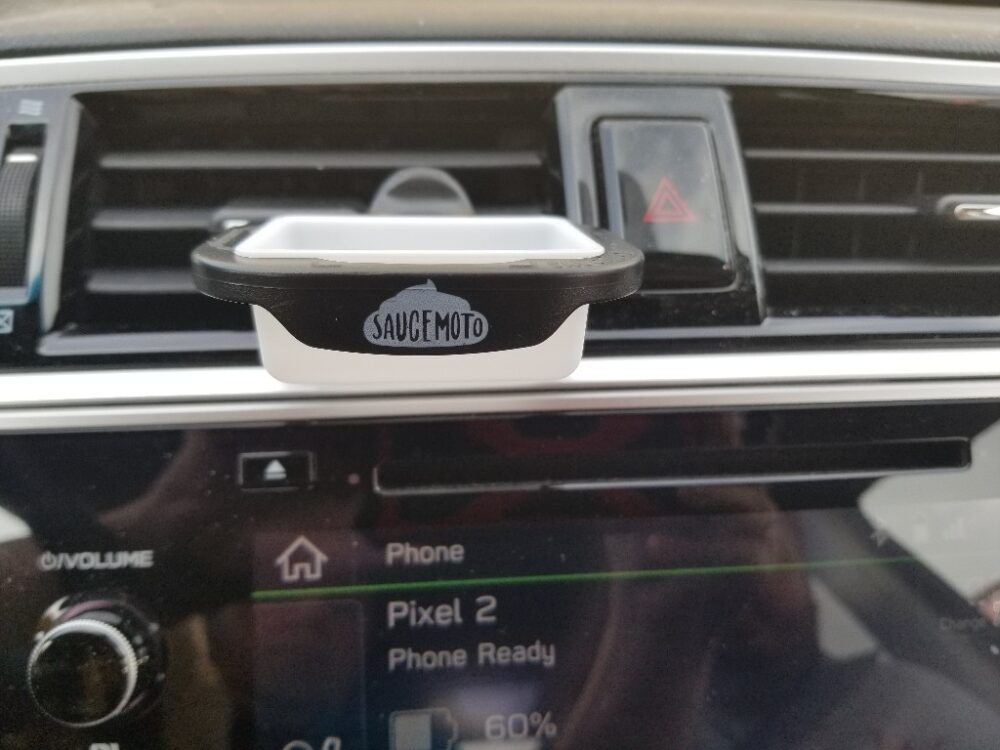 They are really inexpensive and they come in four colors: Gray, White, Black, and my favorite color red. These make excellent gifts 🎁 as well and are something every driver should want.
Summary: I find the Saucemoto to be an inexpensive and wise decision to have in any of your vehicles. Remember to practice #safesauce by not dipping and driving! Safety first everyone. Grab them for yourself and grab a few more and hold onto them as stocking stuffers. I am sure anyone would enjoy these.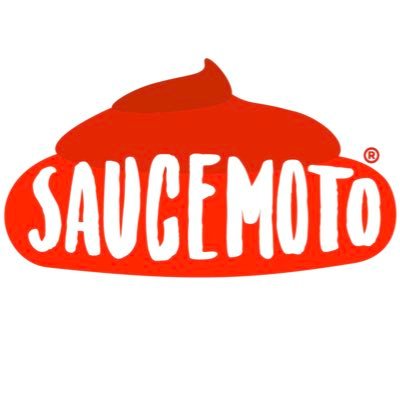 Disclosure of Material Connection: I received one or more of the products or services mentioned above for free in the hope that I would mention it on my blog. Regardless, I only recommend products or services I use personally and believe will be good for my readers. I am disclosing this in accordance with the Federal Trade Commission's 16 CFR, Part 255: "Guides Concerning the Use of Endorsements and Testimonials in Advertising."
Please follow and like us: