Ryan Reynolds and Samuel L. Jackson return in Hitman's Wife's Bodyguard. This sequel continues with the comedy and action that made the first one such a great hit.
I did receive a copy of Hitman's Wife's Bodyguard to promote on Tom's Take On Things. However I only share things I love, or believe in.

The comedic chemistry that these two have makes this an enjoyable film that most people will appreciate.
Salma Hayek returns as the wife and seems to complicate things for Ryan Reynolds character.
The world's most lethal odd couple – bodyguard Michael Bryce (Ryan Reynolds) and hit man Darius Kincaid (Samuel L. Jackson) – are back. Still unlicensed, Bryce is forced into action by Darius's wife, the infamous international con artist Sonia Kincaid (Salma Hayek). As Bryce is driven over the edge by the volatile spouses, the trio get in over their heads in a global plot and soon find that they are all that stand between Europe and a vengeful and powerful madman (Antonio Banderas). Joining in the fun and deadly mayhem is Morgan Freeman as…well, you'll have to see.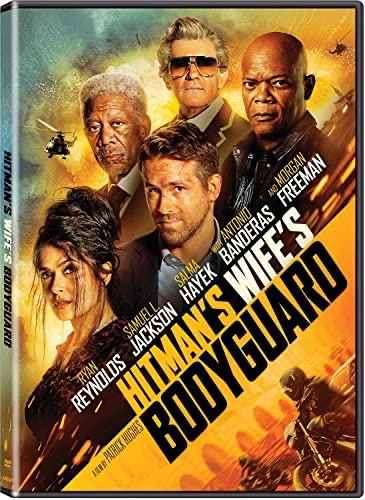 Grab the DVD version here from Amazon today.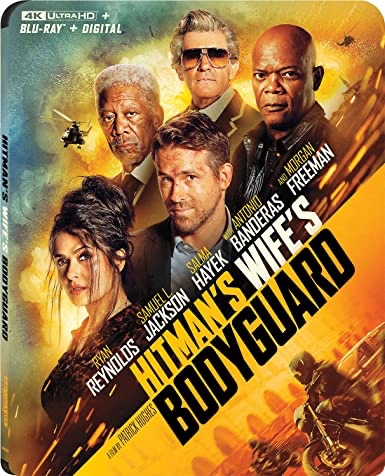 Grab the [4K UHD] [Blu-ray] version here from Amazon today.
I really enjoyed the first one as well. To be honest I really wasn't sure Samuel L. Jackson and Ryan Reynolds would work well together. But they made it work. They worked off each other well and the comedy as well as the action made the movie entertaining as well. The Hitman's Wife's Bodyguard continues with the same action and antics as the first one.

Have you seen either of the movies yet? Share your thoughts below with me.

Disclosure of Material Connection: I received one or more of the products or services mentioned above for free in the hope that I would mention it on my blog. Regardless, I only recommend products or services I use personally and believe will be good for my readers. I am disclosing this in accordance with the Federal Trade Commission's 16 CFR, Part 255: "Guides Concerning the Use of Endorsements and Testimonials in Advertising."
Please follow and like us: