I have been a Veteran since I left the U.S. Army in 1995. I served 4 and a half years of active duty in South Korea, Fort Bragg, and even had the honor of going to Desert Storm and Kuwait. Did a year and a half of National Guard duty with the Ohio National Guard and did the remainder of my time in standby mode until the terms of my contract with the U.S. Army were complete. I came across Titan Flask while I was on Instagram recently. The rest of the story continues below.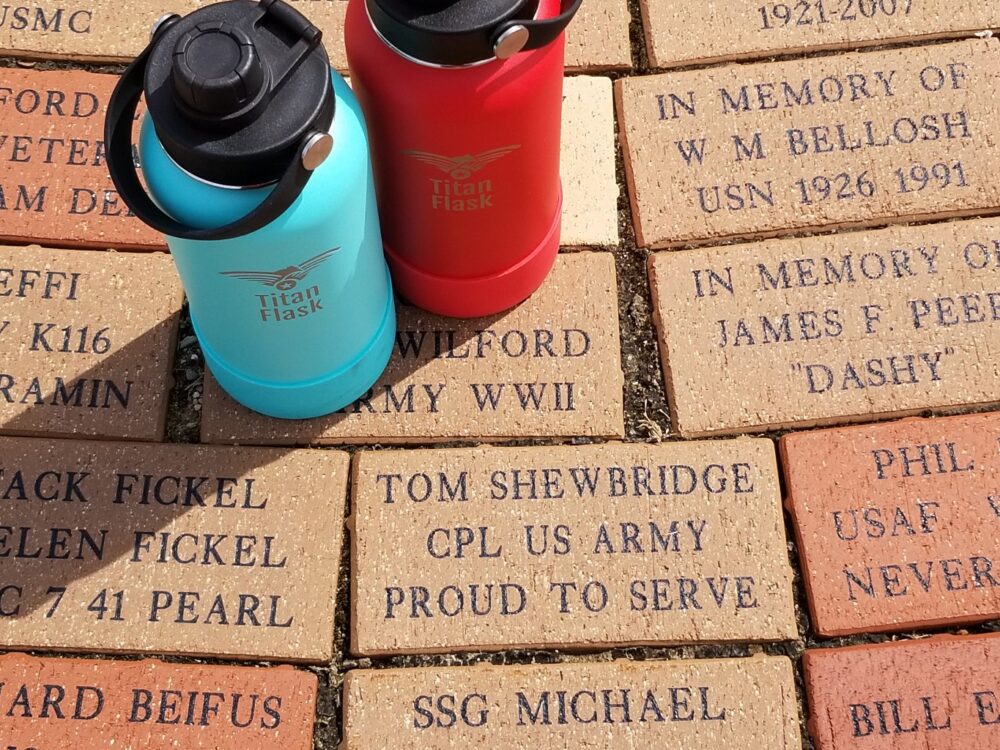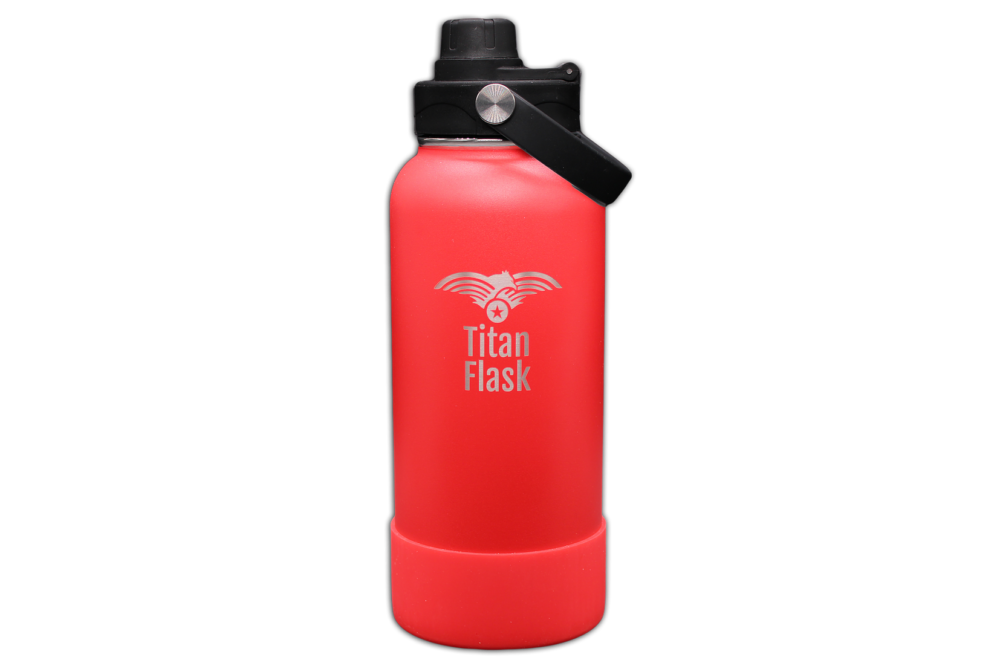 Did you know red is my favorite color? Well, Blood Red to be precise but red is just one of the three colors that Titan Flask uses to symbolize its mission to help Veterans everywhere. Along with white and blue, each flask stands for something relating to a Veteran.
Supporting three different causes with some of the proceeds from sales, Titan Flask is trying to lead the way in helping Veterans and building a brand in the process. While they are all close to my heart, Suicide Prevention is my biggest mission of the three. I know firsthand what PTSD and trauma can do to you from serving in the Military. I know what it can do to you from being a 24-year Paramedic as well. Depression can set it, you can feel alone, you can feel like nobody understands what you are going through. I am here to tell you, that there are people that can HELP and Titan Flask through their mission and mine wants to find resources for those that need it.
Save 10% with my coupon code MedicX when you buy products on Titan Flask's website here.
Red
White
Blue
The Cause

Provides Critical Resources to our Combat Wounded Veterans
There are roughly 2.2 million wounded vets in the U.S & another 4.7 million living with service-connected disabilities.
This bottle gives you the power to provide critical resources to support our Wounded Heroes
The Cause

Provides Housing, Mental Health & Wellness, Employment to Homeless Veterans
48,000+ Veterans are experiencing or facing Homelessness
This bottle gives YOU the power to fight Veteran Homelessness by providing meals, housing, and jobs to Homeless Veterans
The Cause

Raises Awareness on Veteran Suicide and Assists those in need of Mental Healthcare & Support
Veterans account for 20% of ALL suicides in the U.S.
We provide YOU with a tool to fight Veteran suicide & Support our Warriors in need in our ultimate mission to #End22ADay
$39.99 Buy yours here Red Titan Flask
$39.99 Buy yours here White Titan Flask
$39.99 Buy yours here Blue Titan Flask
Titan Flask is on a critical mission to help Veterans everywhere. Join me on this mission and become part of something bigger than yourself.
Whether you want to keep things cold or hot, Titan Flask is for the person on the go, the warrior, the person who wants to conquer the day, and more. I use my red one for when we are about to take a road trip, I add a little ice to it and fill it with filtered water. I can also just bring it with me in my SUV for when I run errands. Here are a few suggestions of ways to use it and maybe for those that need a gift. Christmas is just around the corner.
Grab one or two for long road trips or camping excursions
Get one for a Veteran you know who would appreciate the gesture
Get one to support a Veteran family member who may enjoy this, or one to honor a family member who may have given the ultimate sacrifice.
Its never to early to grab one as a holiday, Christmas or Birthday gift.
Firefighters, Nurses, Paramedics, Police, Military and more would love one or two and it supports a great cause.
Save 10% with my coupon code MedicX when you buy products on Titan Flask's website here.
All of these pictures below were taken at the Strongsville, Ohio VFW. My wife bought me a brick some while ago to help support the VFW and help fund the building of the stunning and beautiful Veteran's Memorial that stands there today! While I did serve in the U.S. Army I respect all the armed services as I have had friends in each.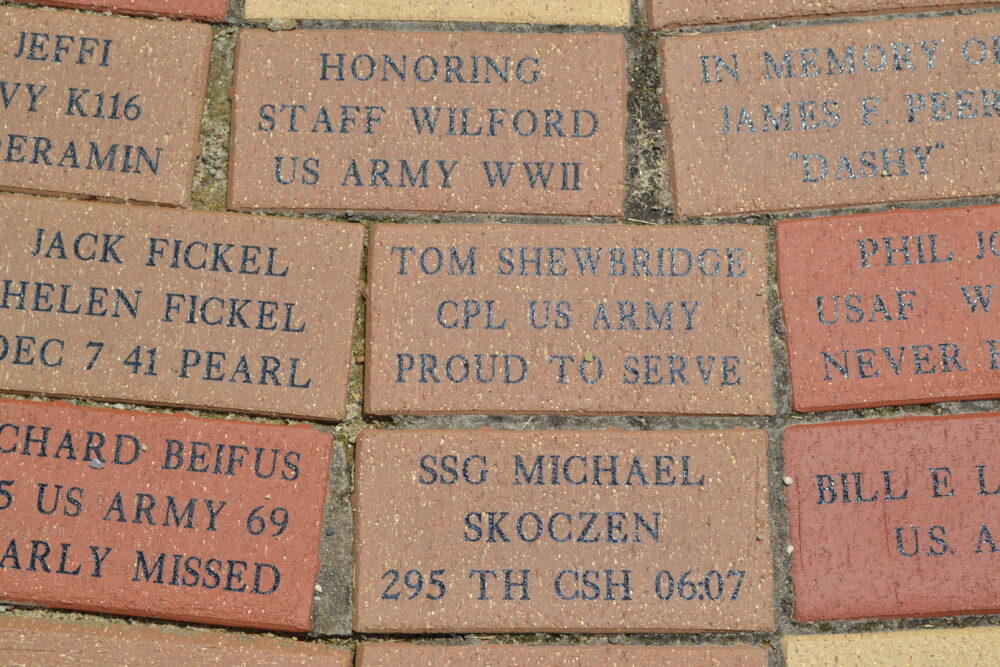 "Homeless and at-risk veterans need more than just shelter. We must give them the tools to empower themselves and reclaim the self-worth and dignity which comes from occupying a place in the American dream. It is a dream they fought so hard to defend for the rest of us."

Maria Cuomo Cole
Thank you for taking time and being here with me on Tom's Take On Things. I hope you see what a good thing Titan Flask is doing and be part of it. Subscribe below to stay in touch with me.
Please follow and like us: