116 PIECE FIRST AID AND SURVIVAL TACTICAL PACK
$35
Compared to other Brands
9.8/10
Pros
116 items for first aid and survival
Durable Molle compatible bag
Organized neatly and professionally
Price
This Paramedic's Approval
Cons
Maybe more pairs of gloves
An affordable restocking option
Disclosure of Material Connection: I received one or more of the products or services mentioned above for free in the hope that I would mention it on my blog. Regardless, I only recommend products or services I use personally and believe will be good for my readers. I am disclosing this in accordance with the Federal Trade Commission's 16 CFR, Part 255: "Guides Concerning the Use of Endorsements and Testimonials in Advertising."
We all have moments in our lives that we need a good first aid kit or utility pack. Over the past 30 years of being a Paramedic I have learned that being ready for an emergency is important. I have always believed in the thought that "I would rather have it and not need it than need it and not have it". Being ready doesn't have to be expensive either as this first aid kit from Life+Gear proves that point.
September is National Preparedness Month and while it is important to be ready, it should also be a year round thing. First Aid and Survival kits should be part of everyone's home, car, boat and camper. Traveling with a small kit in your carry on bag while flying is a great idea too.

First Aid Kits should always be included in Emergency Preparedness Month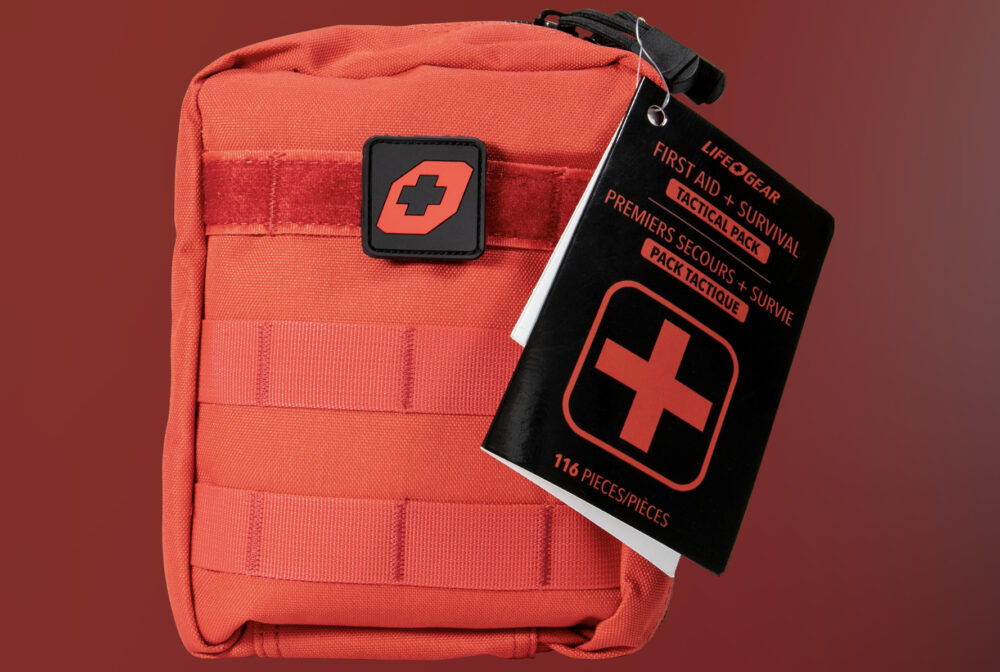 So what are some of the items of this kit? I am going to share them below and can you believe you can get this durable first aid and emergency kit for under $35. Some of the best items are below.
Poncho
Survival Thermal Blanket
Razor Blade and Safety Pins
Scissors and a Sewing Kit
Water Purification Tablets
Flint and Fire Striker
Tourniquet
Antiseptic wipes and Povidone
Disposable Cold Compress
Gloves
Various Bandaids and Bandages
116 items total!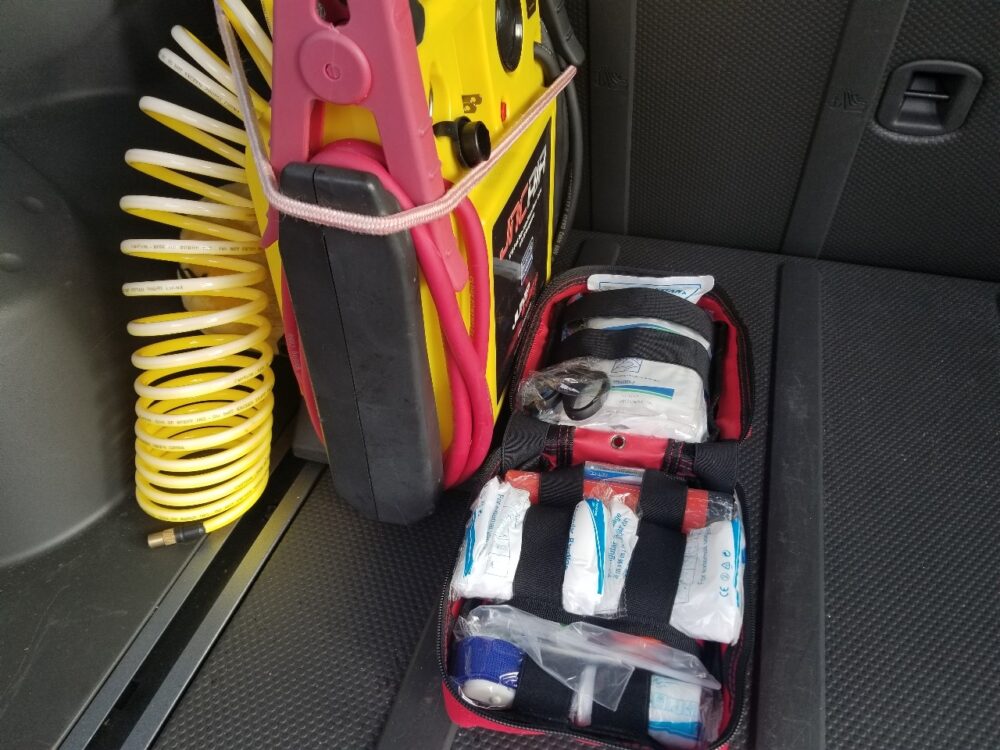 I truly hope you never find yourself in a situation where you are in an emergency. If you are though, wouldn't you like to be at least a little bit prepared? You don't necessarily need the jump bags and emergency supplies we had on our Ambulance when working as a Paramedic. You could have a first aid kit like this to be ready for if something does happen.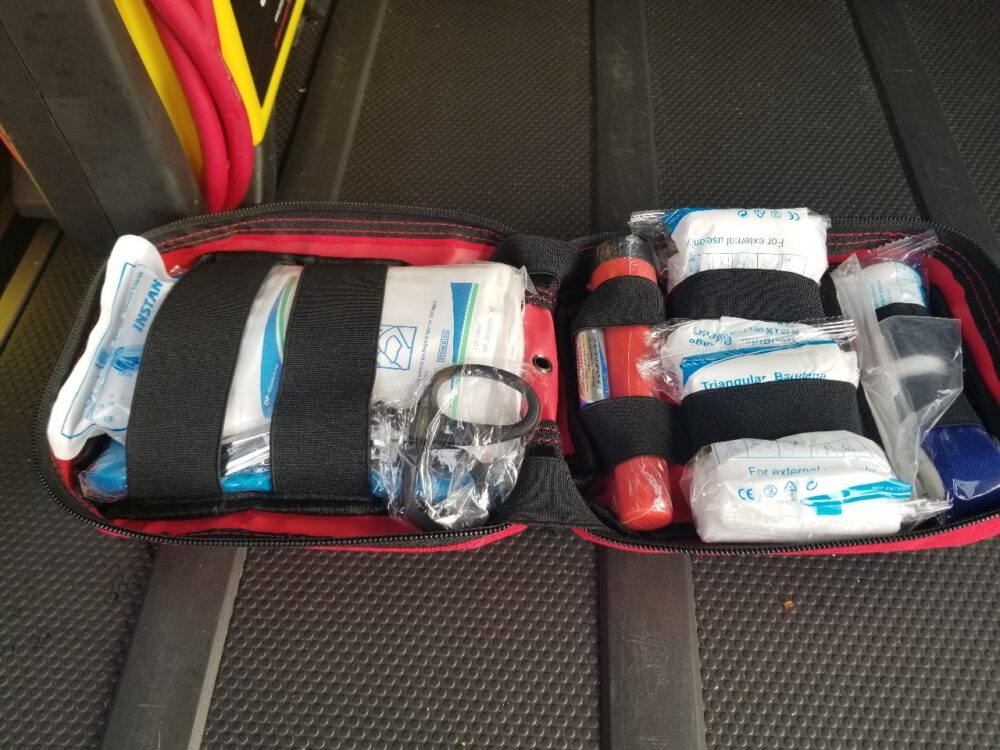 Overall Impression
Must have item for most situations. Carries essential supplies for first aid and survival scenarios. Could use a few more pairs of gloves, but for the amount of items and the sturdy bag you can't go wrong for the price.
Please follow and like us: