When was the last time that you thought about how healthy your lifestyle is? If it's been a long time, you should definitely see what you can do to change it. And if you already know that you need to create a healthier lifestyle for yourself, you should read the tips outlined below. Changing the way you live your life is certainly a long process, but the potential benefits make it more than worth your time.
Analyse Your Current Lifestyle
The first step you need to take is to think about your current lifestyle. What's good and healthy about it? And what's bad and unhealthy about it? Once you have the answers to these questions, you can start to think about the changes that you will need to make to your lifestyle in order to improve it.
If you ask me, you should make as many notes as possible during this stage of the process. It's all about getting your thoughts in order so that you can formulate the most effective plan of action. If you have any ideas for how to change the way you live note them down, and then you can come back to them later.
Start the Day Well
Every day needs to start positively if you want to make your lifestyle more positive and healthy in the long-term. You should start by doing some stretches. This will not only help to wake you up but also get your body in the correct shape to tackle the healthy date that you have lined up ahead of you.
You should also think about what you're going to eat for breakfast in the morning. As you should already know by now, breakfast is the most important meal of the day, so you have to get it right. Focus on eating foods that are full of fibre, that way you will stay full throughout the day. Fruits and oatmeal are good. And if you opt for cereal, make sure you check the sugar and salt levels first.
Switch Snacks
Snacking is a big problem for a lot of us. And it's not a huge surprise. If you walk into any shop, you will see rows upon rows of shelves filled with snacks that are full of sugar and salt. It's no surprise that our health is becoming worse. If you want to improve your health, one of the first things you should do is switch your snacks.
You don't need to rule out snacks completely though. If you're eating the right kind, snacks can be a good way of keeping your metabolism ticking over throughout the day. And that helps you to lose weight more easily. The kinds of snacks you should be eating are nuts and fruit.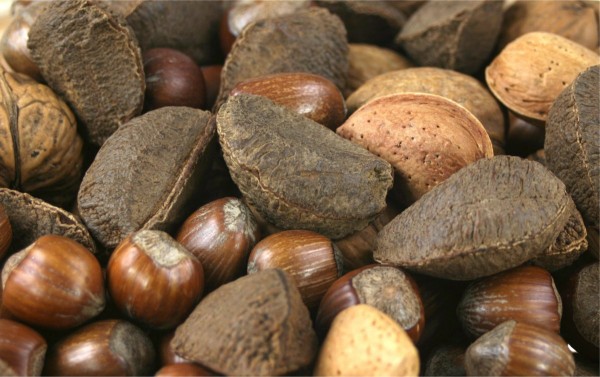 Don't Allow Yourself to Stay Inactive for Long
Sitting around doing nothing all day is not good for your body. If you work in an office, and you sit there doing nothing active all day, it can impact your health. To avoid this eventuality, you should use your breaks to walk around and get active. Even small bursts of activity throughout the day can help our body a lot.
You're also more likely to eat more unhealthy food if you're sitting in front of the TV doing nothing. If you're outdoors doing something active, you won't even have time to stuff your face with unhealthy snacks. And that can only be positive for your body and your long-term health, so don't allow yourself to become inactive for long.
Tackle Your Biggest Personal Health Problem
Everyone has one thing that they know is their major health problem. So, what's yours? Are you a smoker? Do you drink more than you know you should? Or do you have a problem with controlling your weight? Whichever one of these categories is right for you, you need to take specific action that will help you to overcome your own problem.
If you're a smoker, you could try new quitting methods. If you drink too much, you can get medical support when helping to reduce how much you rely on alcohol. And if you are struggling to manage your weight properly, there are lots of changes you can make. If your weight problem is starting to become out of control, you could even consider a gastric band procedure.
Go to Bed a Little Earlier
There are so many key benefits of getting more sleep, but not enough people realize this fact. They simply go to bed when they feel like it and then climb out of bed reluctantly when the alarm clock rings. This is probably not the best or most healthy approach to sleep though. In fact, it could cause you some real problems in the long-term.
Adults need between seven and nine hours of sleep each and every night. But not many actually get that amount of sleep. So, what are the key benefits of getting the proper amount of sleep? In the short-term, a good sleep pattern will help you feel more alert and focused, less stressed and it'll improve your memory. In the long-term, it can improve heart health and reduce the risk of depression.
Keep Up Your New Routine
This is the hardest thing to do. It's pretty easy setting up a new routine and carrying it out with enthusiasm for the first couple of weeks. The real test comes when the novelty of your new way of life wears off, and you're faced with the reality of it in the long-term. This is when many people simply throw in the towel and go back to their bad old ways.
If you want to succeed though, you need to keep up these changes without compromising them in any way. As soon as you start to give in to little temptations, the whole thing will start to fall apart and end in disaster. You have to stick to the routine even on the days when you'd rather eat bad food and do nothing.
Disclosure of Material Connection: This is a "sponsored post." The company who sponsored it compensated me via a cash payment, gift, or something else of value to write it. Regardless, I only recommend products or services I use personally and believe will be good for my readers. I am disclosing this in accordance with the Federal Trade Commission's 16 CFR, Part 255: "Guides Concerning the Use of Endorsements and Testimonials in Advertising."
Please follow and like us: