Do you take medicine? Or even vitamins or supplements?  If you do, then why bring the whole bottle with you when you can use something as convenient as a Cielo Pill Holder?
Sometimes, especially when we travel, we don't want to bring bottles of medicine along with us during the day while we are trying to get things done, or while we are enjoying our vacation time.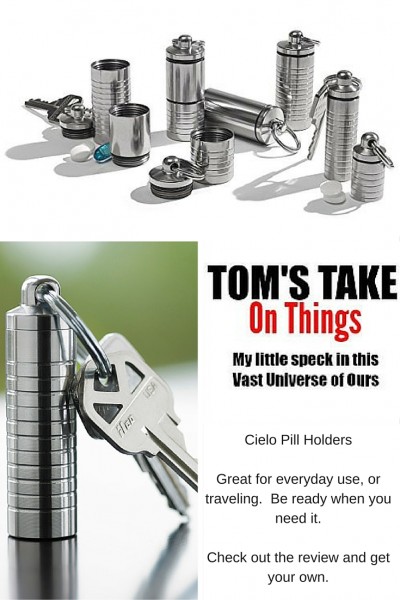 I am one of those people who like options to be ready for anything.  I guess I get that from both being a Veteran of the U.S. Army, and a Paramedic for 24 years.  While I am no longer either, I still like being ready for those situations where you might need the perfect item.
Cielo makes some quality Pill Holders, and I can assure you these are sturdier than some of the plastic ones I have seen at retail locations.  You can grab one of your own dual chamber pill holders like the one pictured below here.  This is the one I had a chance to review, and I can let you know that it is well made, and made to be used not only to fit multiple medications, but if you take Nitro for Chest Pain, then the bottom portion is big enough to store the entire bottle inside.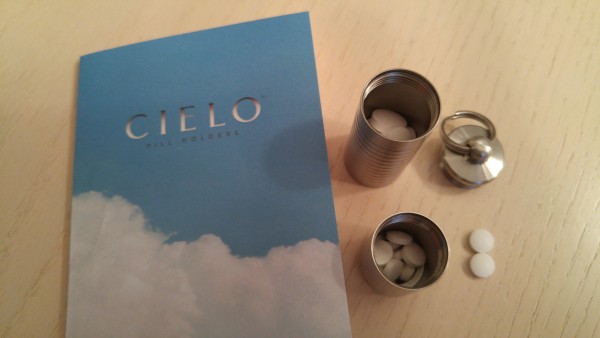 What I like about this product is that you can have additional middle chambers and build it as big as you want.  It feels like it is well made, and the o-ring keeps it air tight.  You can get models that have D-rings on them, so you can add this to your key ring as well.
I could see giving this pill holder out as gift ideas too.  Perfect for those that do alot of traveling, or like to take vacations.  I love mine, I think you will love yours once you buy one.  ~Tom
Disclosure of Material Connection: I received one or more of the products or services mentioned above for free in the hope that I would mention it on my blog. Regardless, I only recommend products or services I use personally and believe will be good for my readers. I am disclosing this in accordance with the Federal Trade Commission's 16 CFR, Part 255: "Guides Concerning the Use of Endorsements and Testimonials in Advertising."
Please follow and like us: