Disclosure of Material Connection: I have not received any compensation for writing this post. I have no material connection to the brands, products, or services that I have mentioned. I am disclosing this in accordance with the Federal Trade Commission's 16 CFR, Part 255: "Guides Concerning the Use of Endorsements and Testimonials in Advertising."
How is everyone doing? Tom here from Tom's Take On Things and I got to thinking, I really need more people interacting with my website, and you probably need a $10 Amazon Gift Card to help with the Holiday Shopping.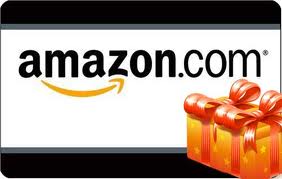 I had a chance to visit this wonderful place, and I would love to have you read my review, leave a nice comment with at least 2 nice sentences and let me know what you think.  If you have already left a comment, do not repeat, only one entry per person.
What will you have a chance to win?  If I get 25 or more people to leave a quality comment, then I will use random.org to choose a winner among those who entered.  To be eligible, you must be 18 years of age or older, and comment by 2 pm EST on 12/21.  It's that easy.
So let's trade.  You go make a comment on my review here —>
Springfield, Ohio is a gem destination in the heart of the Buckeye State #findyourunwind
And you can win a $10 Amazon Gift Card from me.
I am looking for people to subscribe to my site.  Like this post.  And also share it to Facebook, Twitter, Instagram and to your friends.  If you would like maybe just retweet the following.
[bctt tweet="I just entered to win a $10 Amazon Gift Card on Tom's Take On Things Go enter to win as well! #giveaway " username="medictom"]
I am a U.S. Army Veteran who served in Desert Storm.  I am also a former 24-year EMT/Paramedic who has served his community and people with his life and his heart.  Just trying to find people who want to be part of this blog and help me find more products and services to review, more experiences to share, and more prizes to win as I grow.  I can't do that without YOU!
~Tom
Please follow and like us: