High Blood Pressure plagues approximately 75 million people in the United States alone. About 1 in 3 people have high blood pressure, and yes, I am one of those three.
What are some of the major causes of high blood pressure? Poor Diet, increases in our body weight, and an increasingly aging population are just some of the reasons. Stress and lack of activity can lead to it as well.
Always Talk to your Doctor
While I am a former 24-year Paramedic and currently someone who is being treated for high blood pressure or hypertension I am not a physician. If you have concerns about your health or treatment options always seek out the help of your personal physician. This blog article is meant to be informative and a stepping stone to finding out how you can get help.
Affiliate Links
Some links in this post may be affiliate links. I may earn a small percentage if you buy something using those links. ~Tom
Signs and Symptoms
So what are some of the signs or symptoms of high blood pressure or hypertension? Check out some of them below.
Possibility of Headaches
Vertigo
Lightheaded
Most of the time you have to be diagnosed with High Blood Pressure as part of a physical or routine exam with your doctor. If you know you have a poor diet or are gaining weight discussing this with your doctor may lead to early discovery and allow you to seek treatment sooner.
Not taking care of yourself or taking high blood pressure seriously can lead to other more serious complications like heart disease, stroke, or direct damage to the heart, lungs, kidneys, or brain.
Learning more about what you can expect can be discussed with your doctor or head here and start reading more about what you can learn today from the National Heart, Lung, and Blood Institute.
Right now I am taking a medication to help control my blood pressure. I am working daily on ways to not have that be an option.
Ways to keep your blood pressure under control
Regular physicals and appointments with your doctor
Maintain a normal body weight
Reduce salt in your diet
Engage in regular aerobic physical activity such as brisk walking
Limit the consumption of Alcohol
Have an enriched diet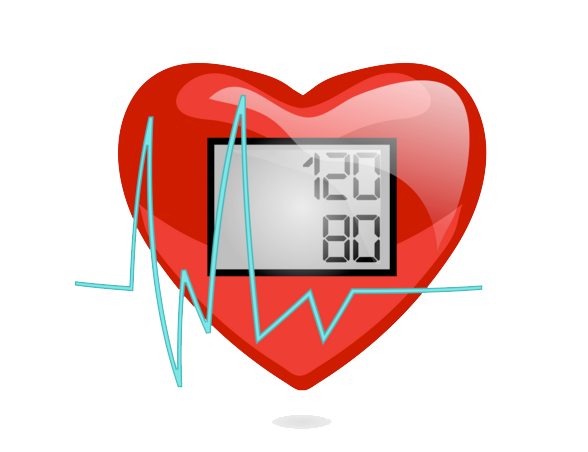 Several At-home BP Monitors you can keep tabs with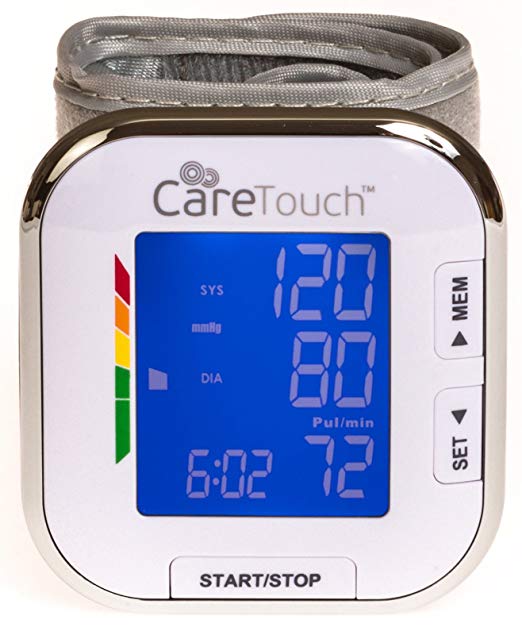 Care Touch Fully Automatic Wrist Blood Pressure Cuff Monitor
$39.99
Buy it here on Amazon!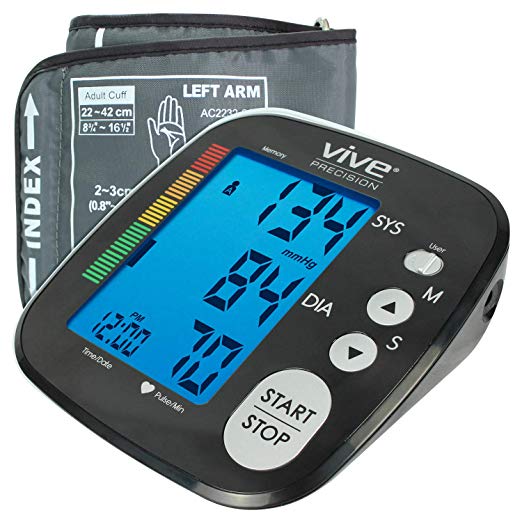 Vive Precision Blood Pressure Machine – Heart Rate Monitor
$24.99
Buy it here on Amazon!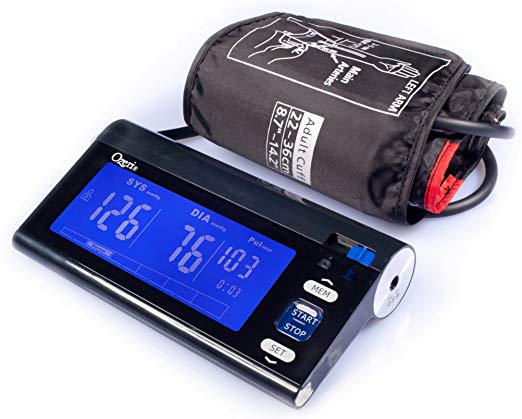 Ozeri CardioTech Upper Arm Blood Pressure Monitor With Intelligent Hypertension Detection
$52.00
Buy it here on Amazon!
What things do you do to keep your heart healthy? Do you have high blood pressure? What ways are you controlling yours? Do you have any tips for others?
If you enjoyed this article, or think someone would enjoy it. Please share it using the share buttons in this post. Leave a comment, be part of this blog, help me grow. Thanks for being here. ~Tom
Disclosure of Material Connection: Some of the links in the post above are "affiliate links." This means if you click on the link and purchase the item, I will receive an affiliate commission. Regardless, I only recommend products or services I use personally and believe will add value to my readers. I am disclosing this in accordance with the Federal Trade Commission's 16 CFR, Part 255: "Guides Concerning the Use of Endorsements and Testimonials in Advertising."
Please follow and like us: