I know Father's Day 2019 is fast approaching and any of these products would make great gift ideas for your Dad or Father. They can be used in the garage, or keep in the car or truck when on the go, or maybe in an emergency kit for someone you love.
Disclaimer: This blog was compensated with the first 3 products in this article in hopes that I would mention it on my site. I only share and stand behind products that I believe in. All opinions are 100% mine.
Any of the gift ideas below from Clore Automotive would make any guy, dad, or father happy. Some of these would be great for women and young teens as well to have in an emergency and have in safety kits.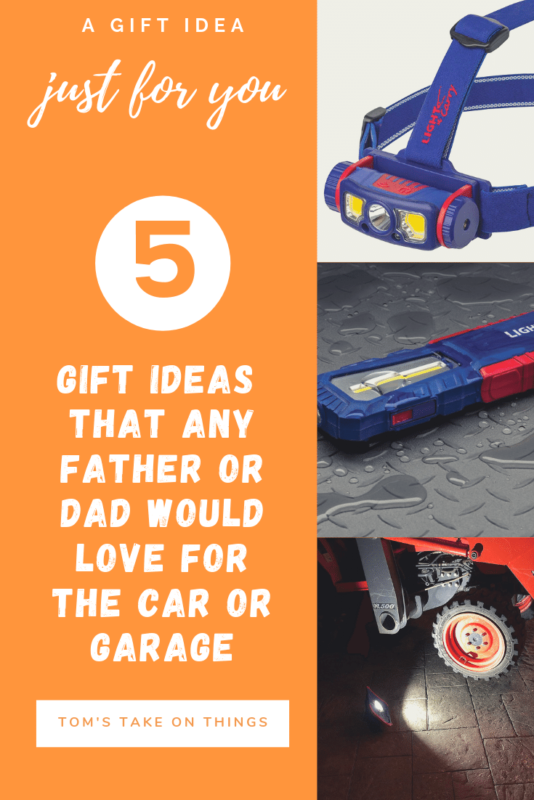 Light-N-Carry LNC1541 Rechargeable LED Work Light
Who says a great work light can't be small and portable? With the LNC1541 from Clore Automotive, you can have a powerful light in a compact size.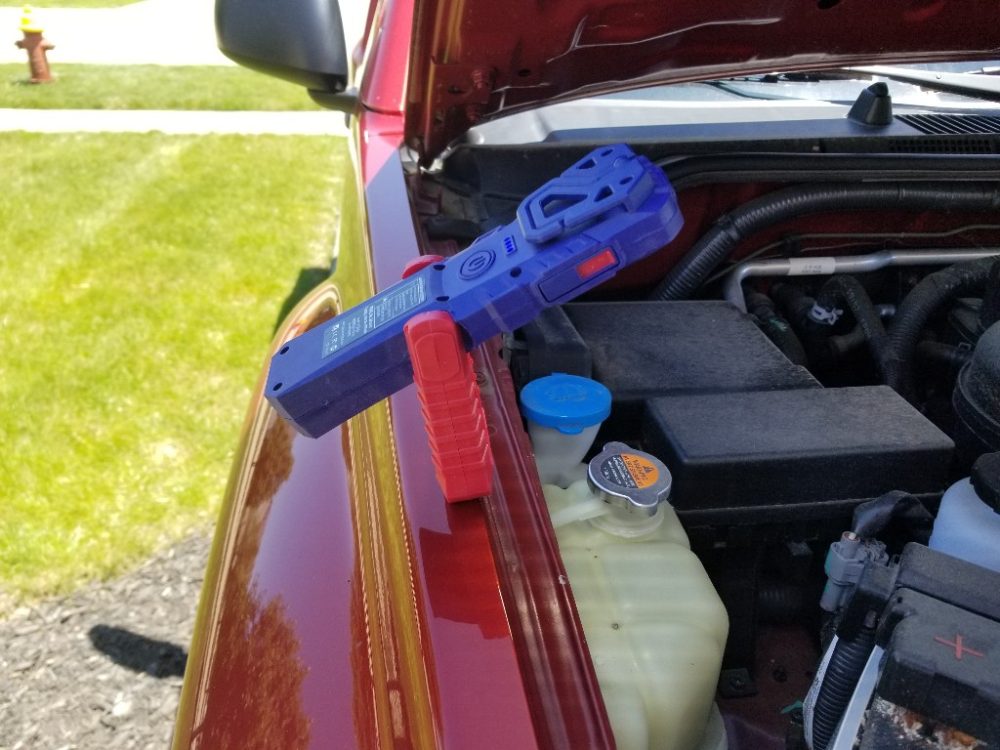 With its magnetic base, it can easily be placed on any magnetic part of your vehicle or in the garage. As you see above it fits nicely on my Nissan Xterra. Having something that can work in many situations is essential to any garage or emergency situation.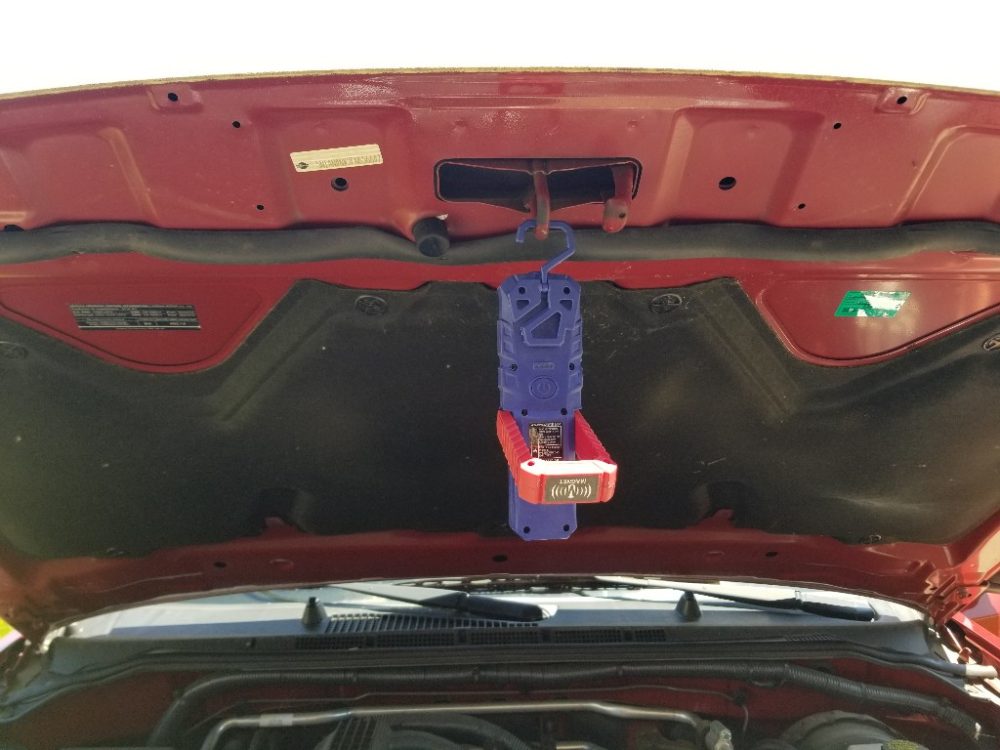 This rechargeable handheld LED work light comes in 200, 300, and 500 Lumen power. With power like that in your hand that you can place almost anywhere is great to have if you had to jump start a battery, fill the washer fluid, or check to see what might be going on with the car. It is comfortable to hold in your hand, easy to grip and hold on to even if it's raining.
It comes with an AC charging adapter and braided Micro USB charging cord to easily keep it charged for when you need it most. With the hook and convenient belt clip that can keep this work light close at hand, this would be an inexpensive gift idea for almost anyone.
Clore Automotive LNC7250 Rechargeable Worklight
If you are someone or know someone who likes to be completely hands-free when it comes to lighting a project or working on the car then this headlamp LED Light is for you or them.
The garage can be a dangerous place sometimes. Working on a vehicle like a boat, car, or motorcycle has their own safety concerns.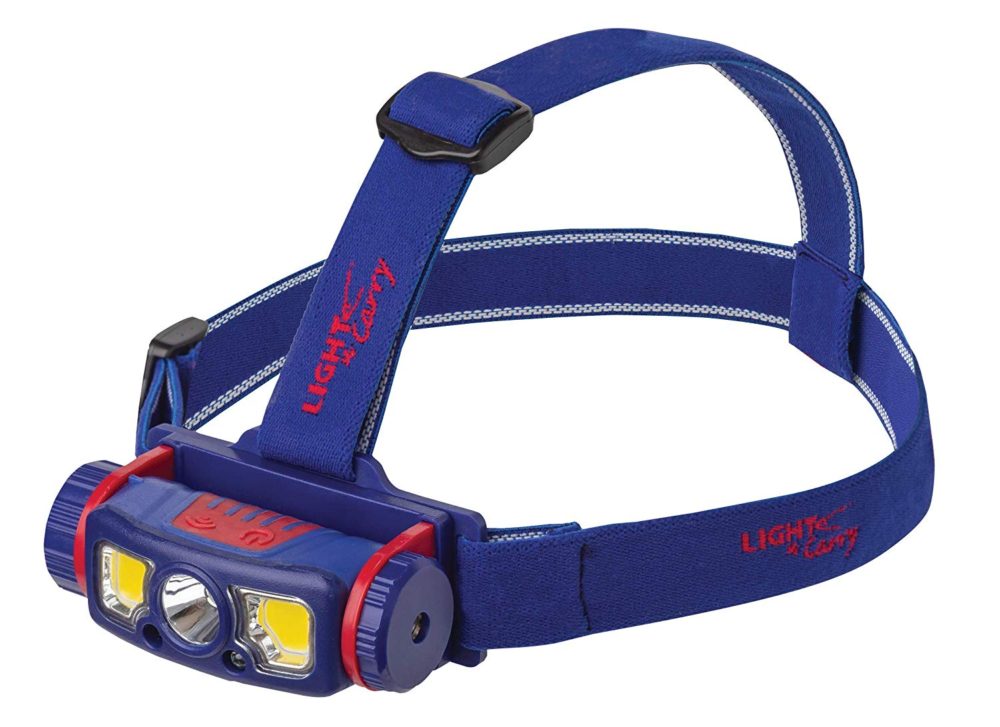 Having something that is hands-free and being able to turn it on and off with the wave of a hand can be so needed when you need your hands to focus on the work you are doing. With Spot Light and Flood Light Modes and the ability to have both you will always have a light source that will fit your needs.
Easy to recharge with the included AC Charger and Micro USB charging cable you can rest assured that you will have this when you need it.
Light-N-Carry LNC2551 Rechargeable LED Work Light
Now we are talking about "Tool Time" level power here. For those of you that don't know what "Tool Time" is, shame on you! "Tool Time" was a fictional segment within the TV Sitcom Home Improvement starring Tim Allen. Trust me, every garage needs this.

With two different models, a 1500 Lumen Model and a 4000 Lumen Model it will be hard to find something that has this kind of lighting power at a price that most can afford.
This wonderful Rechargeable LED Light can really brighten things up for working in the garage or to even use if you had a power outage and needed light for the home. It has a 180-degree swivel base and a powerful magnetic base like the other Light-N-Carry models that Clore Automotive carries.
The above Light-N-Carry Lighting Stand (optional) with bar attachment can accommodate the LNC2551 light in multiple configurations. While the light itself can be used and held up with the swivel stand or the magnetic base, this stand can be adjusted to shine light across a broader range.
This light is essential for anyone who likes to work on projects even after the sun goes down.
Clore Automotive Jump-N-Carry JNCAIR 1700 and the Clore Automotive Jump-N-Carry JNC318 Jump Starters
Lastly I would like to discuss two products that you can use in an emergency or around the garage as well.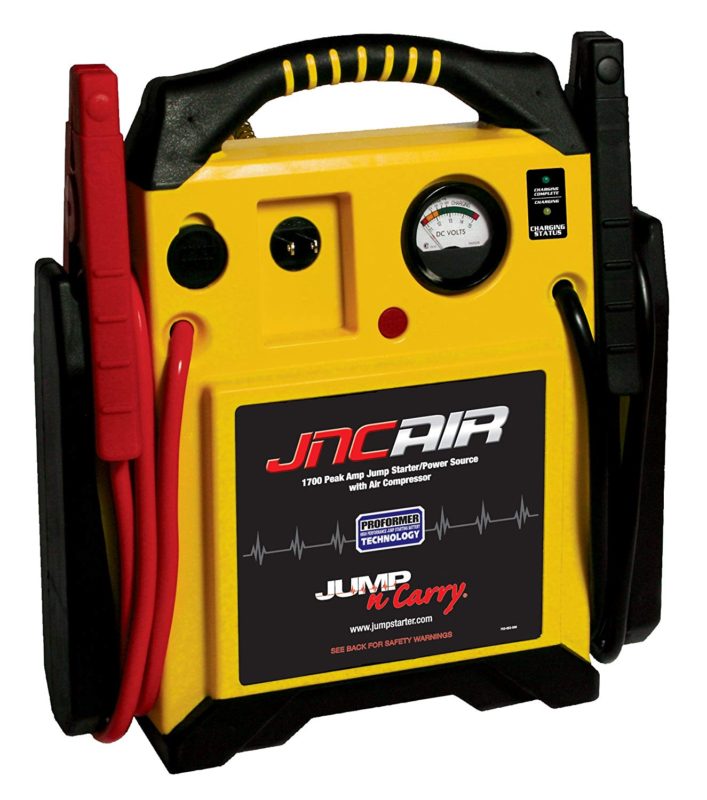 I had a chance to review the JNCAIR 1700 from Clore Automotive a few years ago here on the blog. My blog was called A Medic's World back then but times have changed.
Still have this in my Nissan Xterra today. I keep it charged and it is ready to go when I need to jump start my battery or inflate a tire or help someone in need.
Something a little smaller that can be used both as a Jump Starter and a Power Supply is the JNC318. Clore Automotive created this to be easily carried in the trunk or the glove box.
With the ability to charge devices like your phone or other devices like your iPad or MP3 player, this is a no-brainer for something to own or grab as a gift.
Had a chance to review this unit as well and you can find that review here. Check out a picture below and you will see that it would make the perfect gift.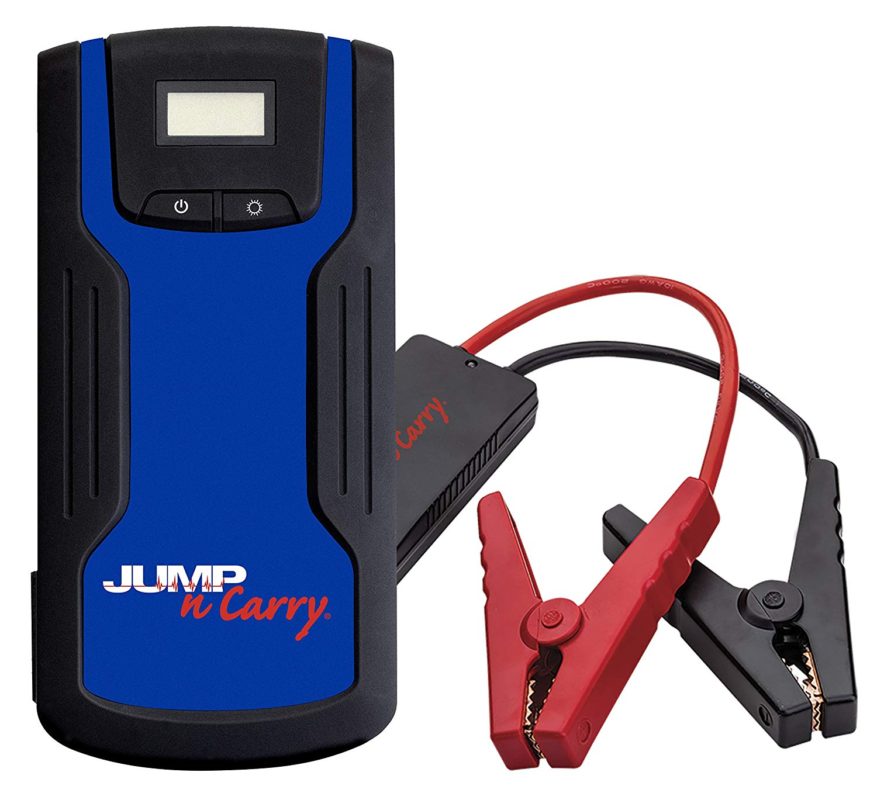 Summarizing everything here. Clore Automotive offers amazing gift ideas and practical devices that everyone would love or need. I am happy to say I really enjoy working with Clore Automotive as I believe in the products that they produce and sell.
As a former 24-year Paramedic and a Veteran of the U.S. Army as well I know there are times when we need products like these. I am not the only person who feels this away about the company. Check out their reviews on Amazon and on their website.
Be sure to share this with others who might find everything I shared informative. Share links are below. Also, why not subscribe to my site and make sure you don't miss fantastic articles like this one.
Disclosure of Material Connection: I received one or more of the products or services mentioned above for free in the hope that I would mention it on my blog. Regardless, I only recommend products or services I use personally and believe will be good for my readers. I am disclosing this in accordance with the Federal Trade Commission's 16 CFR, Part 255: "Guides Concerning the Use of Endorsements and Testimonials in Advertising."
Please follow and like us: