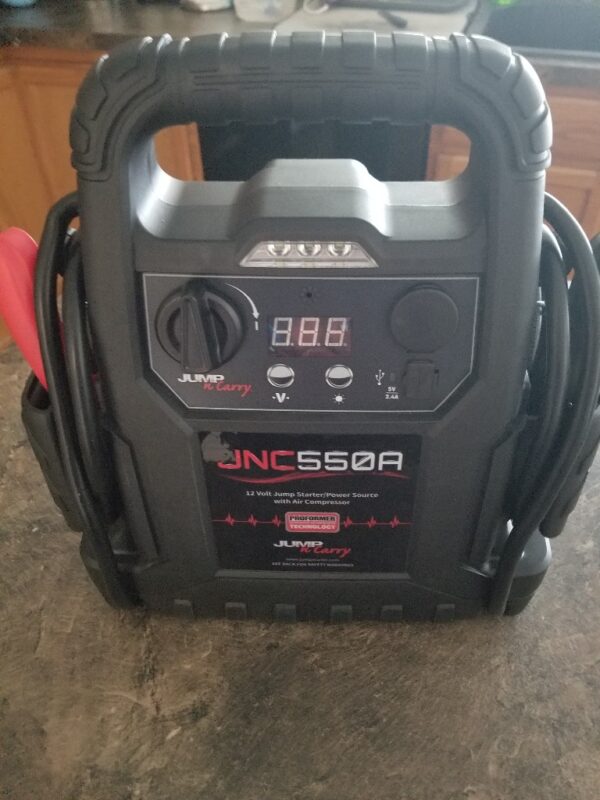 When we are driving around every day or if we are planning a short or long road trip, having a Jump Starter is a great idea.  They are easy to use and could help you in a tricky situation or allow you to be the hero for someone else. 
Jumper cables are still the old way of jump-starting a car, truck, or SUV.  You have to usually have both cars lined up right next to each other or they have to be facing each other for it to work.  With a Jump Starter, all you do is carry the device to the vehicle that needs assistance and it couldn't be easier than that. 
The JNC550A Jump and Carry Jump Starter from Clore Automotive can give you the peace of mind you need when traveling every day to work or traveling cross country on that family road trip. 
Photo by
Caden Nickel
on
Unsplash
---
In addition to being a Jump Starter with 1100 Amps of starting power, the JNC550A also allows you to add air to a tire that is low or help blow up a water toy or floaties for the kids.
There might be times that you might need to charge your phone, or use the 12VDC outlet to power accessories. That might include a blender or mini-fridge.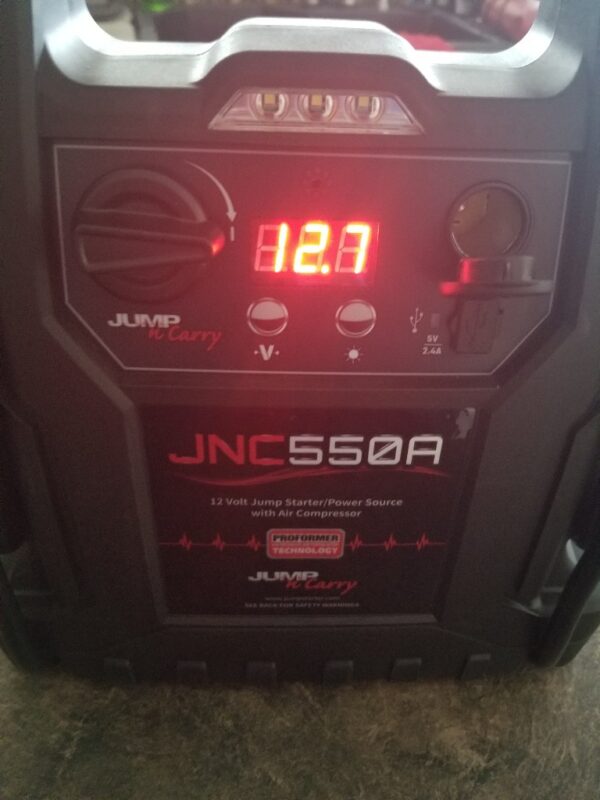 As you can see in the above picture I have opened the 12-Volt port so you can see where you can plug in various devices to use in the vehicle, on the road, or possibly at the campsite. The unit also contains a USB port to easily charge your cell phone or small gaming device on the go.
On the front, the JNC550A also has a task light you can turn on and has a digital display to show you the current charge level of the unit. This is an upgrade from the JNCAIR I reviewed back in 2014. So with the addition of the task light, the ability to run and charge multiple devices, and that it comes in 5.5 lbs lighter than its predecessor, there is no reason not to pick up the new JNC550A.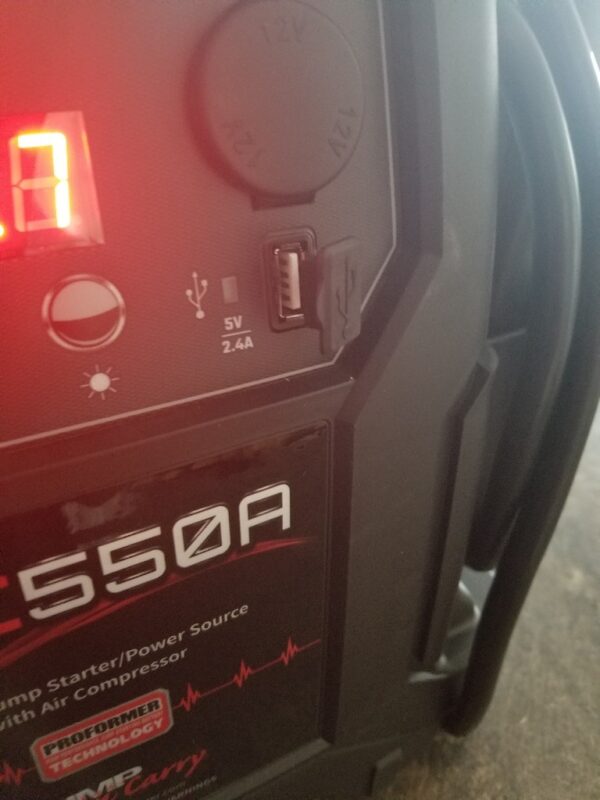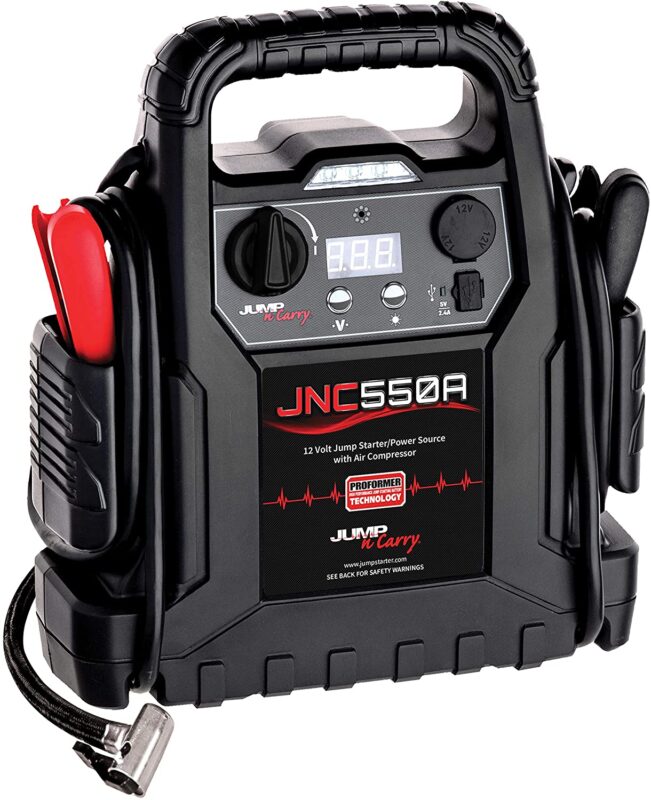 With improved jumper cable management and an easier-to-store air compressor cable, this is hands down one of Clore Automotive's finer products.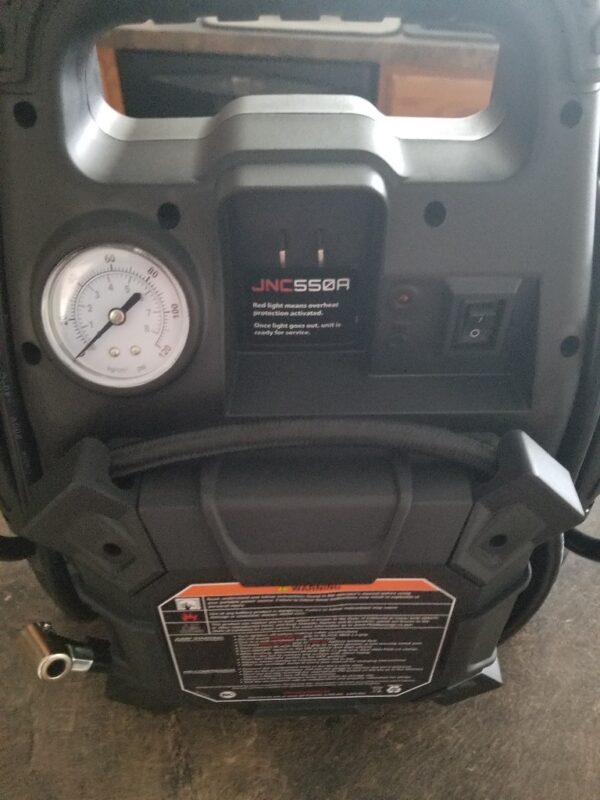 It's easier than ever to charge the jump starter with the included cable that comes with the unit. As you can see the air hose wraps neatly in the back and is a much improved upgrade over the JNCAIR.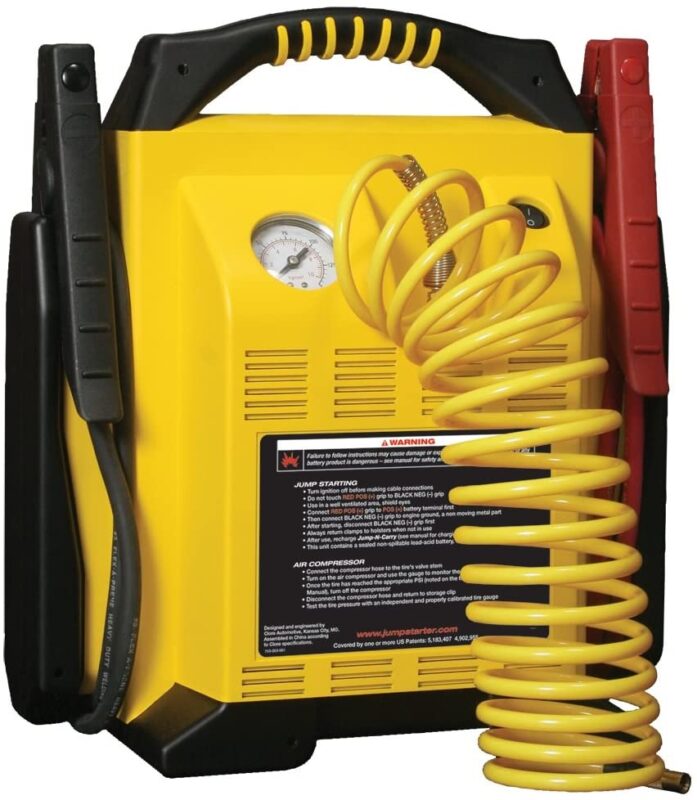 With the air compressor cable on the JNCAIR, you see that it just hung freely and there was no way to secure it to the unit. I love the new JNC550A in the fact that it keeps everything concise and neat. With the addition of the rubber base as well it won't scratch your vehicle and will stay put on the ground.
Clore Automotive carries a wide range of products that jump-start your battery and maintain battery charge. A Jump Starter like this one is just the beginning. They also carry a line of products to help light up your life, your garage, and your home in an emergency. Check out my review of those here.
Whether you personally need this for yourself, or as a gift idea for someone else, picking up the JNC550A Jump Starter with Air Compressor is a sound idea. Fathers Day is just around the corner and I am sure any Dad, Brother, or Son would love this as a gift.
Is this something you see yourself needing in a Jump Starter? What about a family member or loved one? Would this make a great gift idea for Dad? Let me know your thoughts and check out some other great products from Clore Automotive below.
~Tom
Disclosure of Material Connection: I received one or more of the products or services mentioned above for free in the hope that I would mention it on my blog. Regardless, I only recommend products or services I use personally and believe will be good for my readers. I am disclosing this in accordance with the Federal Trade Commission's 16 CFR, Part 255: "Guides Concerning the Use of Endorsements and Testimonials in Advertising."
Please follow and like us: