As a retired Paramedic I have came across several devices and gadgets over my 24 year career that helped me do my job.  Taking vital signs was a combination of using a stethoscope and a blood pressure cuff along with using my fingers to take a pulse.  Over the years, we used cardiac monitors with automated blood pressure cuffs and portable pulse ox devices that measured how much oxygen you had in your blood.
There is a pocket sized gadget called MOCAheart that allows you to measure 3 different measurements or vital signs that you can track, monitor and share with your doctor to improve your health care needs.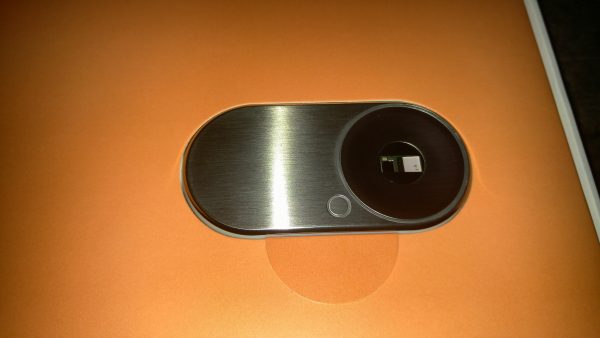 So what does MOCAheart do? It can track vital signs like:
Heart Rate – The American Heart Association states that the normal adult heart rate should be between 60 – 100 beats per minute.  Now while that is the normal range for most people, that might not be normal for everyone.  Athletes tend to have lower heart rates, and you can have a slightly elevated one depending on your activities and who you are in general.  Knowing what is normal for you is important.  The MOCAHeart can track your heart rate, and help you keep daily, monthly, and yearly records of what it is.
Pulse OX – A blood-oxygen monitor displays the percentage of blood that is loaded with oxygen.  As a Paramedic this gave me the ability to know for the most part, how much oxygen a person was getting and if they needed supplemental oxygen via a nasal cannula or a face mask that delivered it in higher doses.  For everyday use, you can track how things change before and after you exercise.  Maybe to get daily results after a stay in the hospital for a respiratory issue.  The benefits of knowing this number are paramount and you can keep track of daily, monthly and yearly stats as well.
Pulse Wave Velocity – This measurement can be helpful in providing data to help determine risk for Hypertension (High Blood Pressure), people at risk for stroke or cerebral vascular accidents, and those at risk for mortality related issues.  Keeping track of these numbers, and sharing them with your physician can greatly improve your overall health care.
The gadget charges easily via an USB cable that comes with the device.  Once charged it is easy to initiate after you have downloaded the app for either iOS or Android.
After you have started the app, it will walk you through what to do via screenshots and a quick video.  Holding the MOCAheart device firmly in your fingers will start the readings that the app captures.   In a few moments it will give you the results instantly so you have a representation of what is going on.
Depending on the overall number of the MOCA Index which is the combined value of the 3 tests explained above, you can see recommendations on what might be causing that number if it is elevated.  Additionally, with repeated use and individual tracking, you can share those same results with your doctor.  I know for many, it might give a peace of mind effect if results are always within a normal range.  If not, it gives you the tools to talk to your physician to find out what you can do to improve your numbers.
My wife and I both enjoy using it.  It is small enough to travel with you and we both can track our own results and even share them with each other if we wanted via email.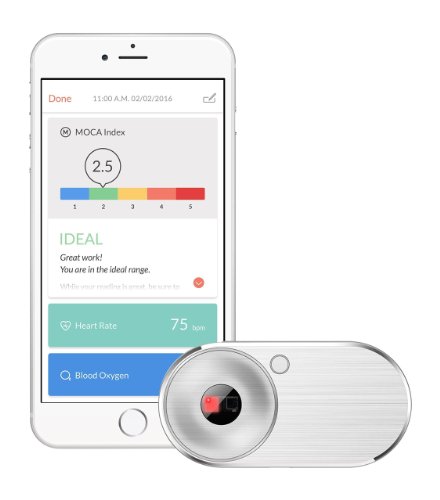 I am rating this as an excellent gift idea for anyone in your family that might benefit from something like this.  With Christmas coming it is perfect as a gift under the tree or would fit nicely in a Christmas Stocking.  Be sure to grab yours here for yourself, or for that friend or loved one that this would be perfect for.
Disclosure of Material Connection: I received one or more of the products or services mentioned above for free in the hope that I would mention it on my blog. Regardless, I only recommend products or services I use personally and believe will be good for my readers. I am disclosing this in accordance with the Federal Trade Commission's 16 CFR, Part 255: "Guides Concerning the Use of Endorsements and Testimonials in Advertising."
Please follow and like us: